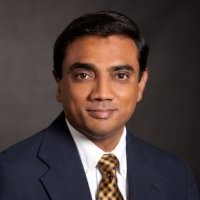 Anand Ramanathan is VP of Products and Marketing for McAfee Enterprise and brings over 20 years of enterprise SaaS product experience ranging from high growth startups to established market leaders.
Anand Ramanathan Blog Feed
More from Anand Ramanathan
McAfee Enterprise
We're in a moment of rapid change for our IT environments. As companies shift from working in an office within...
Subscribe to McAfee Securing Tomorrow Blogs