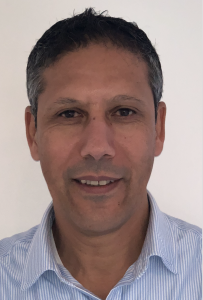 Boubker Elmouttahid is a cloud Security Architect & Strategist at McAfee. Boubker is an industry leading specialist in building and proposing Cloud security solutions to Enterprise organizations and partners with over 21 years' experience in the security industry. He is experienced in designing, architecting and scoping McAfee security technology as well as partner's security products as a single integrated platform. Further he is a key member of the McAfee EMEA Architect team in building a cloud security solution showcases and leading security workshops.

He is currently a Lead Cloud Security Architect and strategist in EMEA. Boubker is a Certified Information Systems Security Professional (CISSP), a Certified Information Systems Manager (CISM), and Certified in Risk and Information Systems Control (CRISC), Sherwood Applied Business Security Architecture (SABSA) and AWS Certified Solution Architect-Associate.
Boubker Elmouttahid Blog Feed
More from Boubker Elmouttahid
Cloud Security
With on-premises infrastructure, securing server workloads and applications involves putting security controls between an organization's network and the outside world....
Subscribe to McAfee Securing Tomorrow Blogs