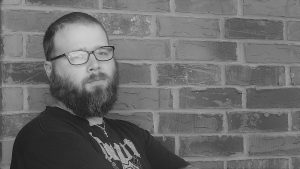 Kyle Smith is a Security Researcher for McAfee Labs and is located in the Plano office. He has been working in his current role for the past four years and provides analysis, detection and repair for malicious threats, unwanted programs, and handles inbound escalations from customers via the McAfee Support team. Kyle was promoted to his current position from a Technical Support role in the Malware Support Threat Escalation Group, and has extensive knowledge with several McAfee Products including ePolicy Orchestrator, McAfee VirusScan Enterprise, McAfee HIPS, SiteAdvisor. Kyle's current duties include responding to customer malware incidents, developing detection signatures and static and dynamic analysis of prevalent malware threats.
Kyle Smith Blog Feed
Tips & Tricks
Family Safety
Searching the internet has become as much a part of daily life as pouring that first cup of coffee each...
Subscribe to McAfee Securing Tomorrow Blogs