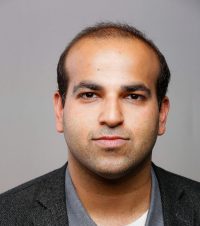 Shitij "Sunny" Suneja is a Senior Cloud Security Architect in the Office of the Chief Technology Strategist for McAfee's US Public Sector Business Unit. In this role, Sunny collaborates with the strategist team, solution architects, multiple product and engineering teams, partners, and key customers to validate cloud security reference and solution architectures. Over the past decade, he has educated global security practitioners on cloud security design and best practices, influenced security requirements, and bridged strategy with execution efforts on cloud transformation mandates at key Enterprise accounts and across different verticals.

Prior to McAfee, Sunny ran infrastructure/platform security engineering efforts in a thriving DevSecOps environment and led multiple threat modeling engagements, ISO: 27001 security reviews and implementations, and Identity and Access Management (IAM) assessments while working for Big 4 security consulting companies. Sunny is a known speaker and participant in global industry and McAfee events, holds several certifications such as GCFA, GCED, CISSP, CIPP/IT, CCSP, and TOGAF Architect and has a master's degree in Computer and Information Science from The University of Pennsylvania.
Sunny Suneja Blog Feed
Cloud Security
Government and Private Sector organizations are transforming their businesses by embracing DevOps principles, microservice design patterns, and container technologies across...
Subscribe to McAfee Securing Tomorrow Blogs