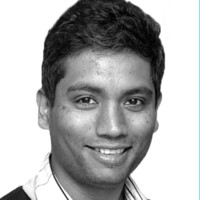 Vishwas Manral is the Head of Container Security and the Chief Cloud Architect at McAfee. He is the CEO of Nanosec, a container security startup acquired by McAfee in August 2019. Vishwas is the co-chair of the Cloud Security Alliance (CSA), Silicon Valley, and leads the effort on Serverless Security for CSA Global. Vishwas was the Chief Technologist at HPE & the founder of Ionos Networks. He is an advisor to security companies such as Bootup Ventures and H.A.C.K. a Government accelerator for Cyber Security in Bangalore.
Vishwas Manral Blog Feed
Cloud Security
Vinay Khanna, Ashwin Prabhu & Sriranga Seetharamaiah also contributed to this article.  In the Cloud, security responsibilities are shared between the...
Subscribe to McAfee Securing Tomorrow Blogs