Has your teen been a little moody lately, short-tempered, or even oddly quiet? Outside of the normal teen angst, there could be some digital friction going on beneath that tentative smile. An off-color joke, a false accusation, a mean comment, an unreturned text; all of these peer slights can cause an emotional avalanche in any teen.
Clear communication is fast becoming the holy grail of the digital world. Think about it: As adults, we mess up the most simple digital conversations every day. Something is bound to go awry when critical communication pegs such as context and intention become casualties living in the crossfire of clipped, 140-character updates.
Can you imagine what that's like for a tween or teen with a fraction of the communication skills of most adults? Sometimes the conflict becomes a brief, awkward interchange that's quickly extinguished. Other times, a miscommunication can escalate into a broken friendship, cyberbullying, and even threatening off-line encounters.
If your kids use social networks (and we include email and texting in that definition) then they are clicking (often unaware) through potential digital minefields each day.
How do you guide your kids through this potentially explosive territory?
 Here are 10 tips to help your teen handle digital friction:
Be (quietly) proactive. As author Maya Angelou said, when we know better, we can do better. Listening is the first step to understanding your kids and listening (monitoring) online is the first step in teaching them to handle conflict. By periodically monitoring your child's online conversations, you will begin to see patterns in their communication style that could get them into trouble. Be discerning about what you choose to bring up and when.
Teach don't preach. An online conflict is a powerful teaching moment, don't waste it. Take the time to teach your child the power of not responding, considering another person's perspective, and showing empathy. Discuss the pros and cons of writing online versus face-to-face conversation. Explain the challenges inherent to the online space, the weight of words, and the importance of responding with "I" not "you." Avoid the temptation to sit down and lecture. Rather, fold your teaching about online issues into the everyday conversation.
Discuss objectivity. Help your child or teen go back over the dialogue that led up to the conflict and evaluate it objectively to determine if they might be responsible for the rift. If your child's language, humor, or response led to the conflict, have him or her take responsibility for that and apologize.
Log off, chill out. Rather than firing off a response, teach your kids how to log off and step back from the conflict. Depending on the level of emotion, this may require a few hours or even a few days dedicated to a cooling off period. With a little space, the disagreement may emerge in an entirely different light.
Encourage privacy. Sending a private message to the person is an option most kids may not think about when trying to extinguish an online conflict. Encourage your child to resolve the conflict out of the public eye where things can easily escalate.
Face-to-face resolution. Another option that gets sidelined in today's digital arena is face-to-face resolution. Encourage your child to pick up the phone or meet and talk through the conflict if the situation fits that scenario.
Intentional monitoring. There's basic monitoring, such as regularly checking feeds and emails, and there's intentional monitoring such as filtering software for both online and mobile. Filtering software will monitor (and report) your child's online conversations 24/7 alerting you to words, content, chats, or texts that reveal dangerous interactions and harsh or suggestive language.
Teach kids to train their anxiety. Match the worry to the relationship. Ask your child: Were you close to the person you are fighting with or were they a stranger prone to spar with anyone online? There are such things as Internet trolls who start trouble for sport online and you should not feed them. Read the person's feed/wall/blog to get a full picture of whom your child is dealing. Determine if the issue is worthy to pursue, if not—encourage them to ignore it and let it go.
Report abusive conflicts. Sometimes a conflict can escalate beyond practical resolution. Know how to report abuse on Facebook, Twitter, Instagram, and Snapchat and alert local authorities if a conflict escalates to physical threats.  You will find "report" tabs in the help section of all social networks.
Affirm your support. It's important to hear your child out and stay on their team. The trust you build with your child in a tense situation matters. If your child is the target in a conflict, they will need your compassion and support. If they are the one causing the conflict, they will need you to lovingly but firmly guide them to higher ground. Either way, let them know, you are on their team.The Internet is a messy place and words can go friendly to firey in one-click flat. Be there for your kids; lead them, coach them, and use online conflicts shape them into better digital citizens and confident communicators.
Have your kids gotten into hot water with peers online? What did your family learn? Please share!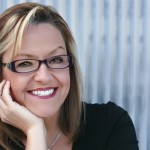 Toni Birdsong is a Family Safety Evangelist to McAfee. You can find her on Twitter @McAfee_Family.
Stay Updated
Follow us to stay updated on all things McAfee and on top of the latest consumer and mobile security threats.