Vacation. Check.
Pool Day. Check.
Fourth of July. Check.
It's about that time. Summer is half over, and back-to-school sales are just starting to ramp up. Running out of ideas to keep your kids busy yet? If so, parent, you are not alone.
We've updated our app list to help add to your summer fun idea bank. Aside from consulting the app itself, many of these suggestions will also help kids unplug and get busy doing instead of scrolling.
So, the next time your kids whine that there's nothing to do outside of video games and social media, whip out this list and encourage them to drum up a new adventure. (Note: The list of available activity apps is exhaustive, of course, but here are just a few that caught our attention).
Summer Fun-Boosting Apps
Skyguide app makes it easy to study the stars on a beautiful summer night. Grab a blanket and have hours of fun locating constellations and learning about the wonderland overhead. (1.99, iOS, Android)
August 21, 2017, marks the day of the next and only (for the next two decades) Total SolarEclipse. Several apps exist to log in your city and get exact times to view the eclipse, Eclipse2017.org is just one of them. Get your kids ready by studying up on the significance of this epic astronomy event. You might also plan some activities and even a party around the big day. Don't forget to order your eclipse viewing glasses for eye protection during the eclipse.
 Simply Piano (as well as a slew of other piano apps) is a perfect way to liven up a ho-humday. From beginner to pro, this app works with any piano or keyboard, while other apps such as Magic Piano include a virtual piano (iOS and Android).
Apps like Food.com and Handpick are ideal for exposing kids to different foods from around the world. Choose a new country each week and challenge your kids to cook a new meal for the family. You can also work with ingredients on hand by using the Recipes by Ingredient.
Project Noah encourages kids (and adults) to go on botanical expeditions to discover and document their local environment's flora, insects, and wildlife. They can upload their photos to learn more about what they've found. This app will keep your elementary kids busy for hours, and you won't even have to leave the neighborhood. (Website: www.projectnoah.com).
Field Trip is a great app for a day in the city. It shows points of interest, like historical spots, impressive architecture, or film locations, of your city. As you reach each destination, a card pops up displaying fun facts and details about the site. (free, Android and iOS)
Brains of any age don't have to turn to mush over the summer. Check out this list of reading apps posted by Cyberwise. This handy list is categorized by age. Most of the apps listed are free or under $5. Apps for slow or struggling readers also exist. Get on the reading train this summer parents with apps like Goodreads, Shelfie, and Overdrive. (iOS, Android devices)
Wannado app includes a list of events and activities going on in your area, many which are free. You'll find activities like music concerts, movies in the park, museum events, stage shows, dinner theaters, festivals, and fairs. Other apps in this family of to-dos include Eventbrite, Time to Enjoy, Gravy, and Goby. (Free, iOS, Android)
AllTrails app includes over 50,000 hiking and biking trails around the U.S. Look up some trails near you and go! (Free, iOS, Android)
Chimani app includes National Parks in the U.S. as well as and overview of historical data and attractions. (Free, iOS, Android)
AllStays app helps you find local camping spots as well as services that rent tents, RVs, and camping supplies. (9.99, iOS, Android)
Groupon is a well-known coupon site with great deals on area activities. Find tickets to museums, sporting events, shows, and restaurants, just enter your city and go! (Free, iOS, Android)
Audubon Birds Pro app identifies 821 different bird species. This app may be a bit out of the box for your family, but once your kids check out the recorded birdcalls, and maps, they may just become bird fans. (9.99, iOS, Android)
The Craftsy app has hours, days, and weeks of how-to videos on everything from jewelry making, cake decorating, photography, woodworking cooking, painting, you name it. The app includes some free classes, but you will have to pay for others. You can also take classes online at craftsy.com. Similar apps: Craftgawker, Guidecentral. (Free, iOS, Android)
The Curious app includes hours of summer learning. Like Craftsy, you can learn a new craft or hobby skills but Curious ups the learning with tech courses, survival skills, goal setting, even learning to write code! You can also dive into history, math, and a language or find out how to do a budget. The app is 4.99 a month, but you can try it free for 30 days. It's available on iOS and has an online site at curous.com.
What are your family's favorite activity-fining apps? Please comment and share!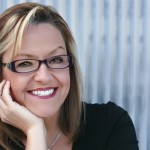 Toni Birdsong is a Family Safety Evangelist to McAfee. 
Stay Updated
Follow us to stay updated on all things McAfee and on top of the latest consumer and mobile security threats.