Today's blog post is going to take a little detour off the main road. We're going to pause from gulping down information and slaying cyber dragons and simply refuel our parenting tanks. So often the best wisdom comes from lands far beyond our well-traveled parenting peripheral. The best ideas and most brilliant connections often sneak up on us to challenge our thinking and our parenting norms, which can be a very, very good thing.
So here are some great (and hopefully new) thoughts on parenting to inject some fresh vision and levity into your perspective. If you're anything like this parent, you much prefer a good cup of coffee, a quiet house, and a double dose of higher thinking over just about any life perk. Oh, and if you need a great laugh, listen to Author Andy Andrews' 50 Famous Parental Sayings in this video!
25 Amazing Parenting Quotes:
"Hugs can do great amounts of good, especially for children." – Princess Diana
"Trust yourself. You know more than you think you do." – Dr. Benjamin Spock
"Even in our increasingly toxic culture, parents can still have the inside track in their children's development because parents are their children's first and most important moral teachers." – Dr. Michele Borba
"The most beautiful sight in the world is a little child going confidently down the road of life after you have shown him the way." – Confucius
"I've learned that you can tell a lot about a person by the way he or she handles these three things: a rainy day, lost luggage, and tangled Christmas tree lights." – Maya Angelou
"What it's like to be a parent: It's one of the hardest things you'll ever do but in exchange it teaches you the meaning of unconditional love." -Nicholas Sparks
"To be in your children's memories tomorrow, you have to be in their lives today." – Barbara Johnson
"Children have never been very good at listening to their elders, but they have never failed to imitate them." – James Baldwin
"Don't let the sun go down without saying thank you to someone, and without admitting to yourself that absolutely no one gets this far alone." – Stephen King
"Work at our responsibility as parents as if everything in life counted on it." – Gordon B. Hinckley
 "But let me tell you something, ladies. There will come a day when you look back on these [toddler] years with something that feels like wistfulness. A longing even. Because that pea-soup-spewing, head spinning, chicken-nugget-clutching abomination in the car seat behind you is going to be a teenager some day. And then things get really fun." – Jennifer Ball, blogger
"Vulnerability sounds like truth and feels like courage. Truth and courage aren't always comfortable, but they're never weakness." – Brene Brown
 "Sometimes we're so concerned about giving our children what we never had growing up, we neglect to give them what we did have growing up." – Dr. James Dobson
 "Live life in such a way that when your children think of fairness and integrity, they think of you." – H. Jackson Brown, Jr.
"If you are a parent, open doors to unknown directions to the child so he can explore. Don't make him afraid of the unknown, give him support." – Osho
 "When you're feeling insecure and just plain not-good-enough as a parent, remember most parents feel the same way." – Anon.
 "The way we talk to our children becomes their inner voice." – Peggy O'Mara
"Always kiss your children good night even if they're already asleep." – H. Jackson Brown, Jr.
"Never let the things you want make you forget the things you have." – Anon.
"Children need love the most when they least deserve it." – Harlod Hulbet
"A father's words are like a thermostat that sets the temperature in the house." – Paul Lewis
 "Children spell 'love'. . . T-I-M-E. – Dr. A. Witham
"The school will teach children how to read, but the environment of the home must teach them what to read. The school can teach them how to think, but the home must teach them what to believe." – Charles A. Wells
 "Don't feel entitled to anything you didn't sweat and struggle for." – Marian Wright Edelman
"If you want your children to improve, let them overhear the nice things you say about them to others." – Haim Ginott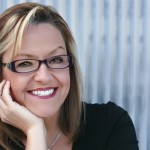 Toni Birdsong is a Family Safety Evangelist to McAfee. You can find her on Twitter @SafeEyes. 
Stay Updated
Follow us to stay updated on all things McAfee and on top of the latest consumer and mobile security threats.