You're the bomb, mom. You're totally lit, dad. You managed to figure out a way to get Junior or Little Miss Awesome just about everything on their Christmas lists — including a few shiny new gadgets. However, the cool factor will fade faster than you can say "par-rum-pa-pum-pum," if one of those tech gifts gets hacked.
According to this year's McAfee Most Hackable Holiday Gifts list, it's likely a few of the boxes under your tree are also popular among hackers looking to siphon off some of your holiday cheer. The most hackable gifts: laptops and PCs, followed by smartphones and tablets, media players and streaming sticks, smart home automation and devices, and finally, drones.
Even so, don't let the threat of bad guys ruin your fun. Just be smart with new technology and teach your kids to do the same. The good news is we're all likely to get some new tech this holiday. The bad news — according to the survey — is that while 79% of consumers will start using connected devices within the first day of receiving it, only 42 % claim they will take the proper measures to secure it from hackers. This means we've all got some work to do on the security front.
2016's Most Hackable Holiday Gifts and how to secure them:

Laptops and PCs. Laptops and PCs make great gifts for tweens, teens, and college-bound kids. However, malicious apps targeting PCs are all too common and are not just limited to Windows-based devices. How to secure: While your child may be anxious to get rolling on his new PC, take the time to set it up properly. Turn on the PC's security applications during startup and discuss the importance of keeping the software up to date. Don't ignore software update reminders. Each personal device is a potential unlocked door that leads to your family's home and personal information. So, make sure you have comprehensive security software installed on all family devices such as McAfee LiveSafe™.
Smartphones and Tablets. The McAfee survey also revealed that 52% of consumers plan to purchase either a smartphone or tablet this holiday season. Just like PCs and laptops, hackers can use malware to steal personal and financial information from your family. How to secure: Kids get excited about powering up their devices but teach them how to stop and breathe. Take the time to password or fingerprint protect the device and to discuss the basic responsibilities of owning a smartphone. Think about creating a contract or family ground rules as a condition of the gift so that smart digital habits become part of ownership.
Media Players and Streaming Sticks. Media players and streaming sticks have changed the way consumers enjoy movies and TV, but these media-boosting devices can also be an unlocked door for cyber criminals if you fail to update them. How to secure: Maintain each device after installation by updating them regularly and, if the option is available, protect them with strong passwords. While many manufacturers provide automatic updates to these devices, you can also do a manual check depending on the device.
Smart Home Automation Devices and Apps. Connecting everyday devices to the Internet seems like a great idea, but stay mindful of the risks. That new all-in-one home monitoring system can keep out street criminals but how will it fare against a cyber crook? Today's connected home devices and apps give you the power to control things like thermostats, refrigerators, surveillance from your smartphone. However, hackers have proven they know how to compromise Bluetooth-powered door locks and other home automation devices. How to secure: Be sure to do your homework before purchasing these devices. Read reviews, know the tech shortfalls, and research the built-in security features of each device. Don't let your zeal for uber cool tech blind you: Your new doorbell system may be smart, but there's always a hacker that is smarter.  Make sure your home wireless network is protected by the Wi-Fi Protected Access II (WPA2) protocol and always, use a strong password. Also, be sure be cryptic when naming your home network — using your last name gives hackers a big tip.
Drones. Drones may be a novelty right now, but soon, they may be as common as owning a remote control race car, which means your child is going to want one this year or next so know the security risks. Drone sales are expected to grow to more than $20 billion by 2022. Drones provide amazing perspectives when it comes to shooting video and photos. However, hackers have figured out how to wreck the fun by disrupting your drone's GPS signal and even hijacking your drone through its smartphone app. How to secure: Look for drones that use encrypted communications and strong authentication. A complex password is necessary for safe operation, especially if you are operating your drone from a laptop that is vulnerable to malware.
Additional device protection tips
These device protection tips apply year round so don't be shy about repeating them to your kids. As the New Year approaches, inventory of your devices — new and older — and take that extra step to secure each one. Your home is as safe as your weakest device.
Secure your device. Your device is the key to controlling your home and your personal information. Make sure you have comprehensive security software installed, like McAfee LiveSafe™.
Only use secure Wi-Fi. Using your devices, such as your smart home applications, on public Wi-Fi could leave you and your home open to risk.
Make sure software is up-to-date. Install manufacturer updates immediately to ensure it is protected from the latest known threats.
Use a secure password or PIN. If your device supports it, use multi-factor authentication (MFA) as it can include factors like a trusted device, your face, fingerprint, etc. to make your login more secure. Password managers, like the one included in True Key by McAfee, are useful tools that can help generate, and keep track of, complex passwords across all your digital accounts. The True Key app takes your current passwords and makes them stronger, remembers them, and instantly logs you in—so you don't have too.
Check before you click. Be suspicious of links from people you do not know and always use internet security software to stay protected. Hover over the link to find a full URL of the link's destination in the lower corner of their browser.
Remember, no device – whether it's a drone, smartphone, security system, or personal computer – is ever 100% secure. Understand each device; it's security strengths, weaknesses, and what steps you need to take to keep the hackers locked out.
Learn more: For more about the survey, check out Gary Davis' blog post and follow @McAfee for live online safety updates and tips. Use hashtag #SafeHoliday to discuss the Most Hackable Gifts of 2016.
Enter sweepstakes to win: 'Tis the season for new gadgets! Protect against scrooges and enter to win a trip for two to Iceland by visiting McAfee's Island of Hackable Toys!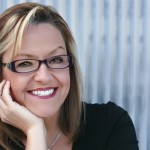 Toni Birdsong is a Family Safety Evangelist to McAfee. You can find her on Twitter @McAfee_Family and @ToniBirdsong.
Stay Updated
Follow us to stay updated on all things McAfee and on top of the latest consumer and mobile security threats.