Sometimes one of the most powerful things you can say to someone going through a tough time is, "You are not alone." The new #StayStrong emoji app helps kids do just that. The free keyboard app (Android and IOs) offers dozens of simple, powerful emojis that can help kids clearly express their support for one another online.
According to app developers, Vodaphone, the designs for the emojis were chosen by a panel of young people around the world, who identified with the emojis as symbols of compassion and solidarity. In a 2015, Vodaphone survey of 5,000 teens
from 11 countries 43 percent of teens revealed they often struggle to find the right words to use when a friend has been cyberbullied. Of those surveyed, nearly 20 percent admitted to having been bullied online themselves and 41 percent said they had had friends who had been harassed. The survey also found that 41% said cyberbullying has made them feel
depressed or helpless, and 18 percent of cyberbullied teens admitted to having suicidal thoughts.
The app is the brainchild of Monica Lewinsky, social activist and anti-bullying ambassador to Bystander Revolution, who recently told People magazine, "Had social media around in 1998, the thought of the hashtags alone makes me want to run to a therapy session . . . But what would have been positive was that not only would I have been able to see when someone made a supportive comment, but others would have, too. Compassion can be contagious."
Lewinsky hopes the app will create a communication tool that will immediately help people who feel unsafe online and curb the emotional fallout of bullying. See Lewinsky's TED Talk, The Price of Shame, here.
What to Do If Your Child is Bullied Online
Define it. Cyberbullying happens via technology. It can include mean text messages or emails, rumors sent by email or posted on social networks, and embarrassing pictures, videos, websites, or fake profiles. (If minor teasing happens online, counsel your child to ignore it and block the person.)
Tell someone. Encourage your child to talk to a trusted adult whenever he or she feels threatened or unsafe online. If that adult is not you, suggest a favorite teacher or school counselor. Many tweens and teens keep quiet when bullied which can lead to more bullying and communicate that he or she is an easy target. Encourage your child to come to you at the first sign of conflict online so that you can help assess the situation. Monitor his or her online circles and pay attention to the tone of online conversations.
Keep a record of abusive content. Keep copies of all bullying content even if it's sent via an anonymous user. Use the save feature on instant messages and take screen shots of posts or comments on social networks.
Don't retaliate. Counsel your child not to share or forward bullying content to friends and to avoid digital retaliation. Often a victim's efforts to gather online support can violate as many laws and do as much damage as the bully.
Don't believe the bully. Words really do hurt — deeply. Encourage your child not to believe his or her bully. So often a bully does not have the emotional tools or maturity to deal with their personal hurt, which causes them to strike out and hurt others. Pay attention to your child's moods and temperament. Often kids who are bullied are more likely to miss school, get poor grades, and have low self-esteem.
Report the abuse to the online platform, to school and/or police. Report the cyberbully to the social network in the Help section. If the perpetrator is another student, share evidence with the school counselor. Report the cyberbullying to the police or cyber crime unit in your area if the cyberbullying contains threats, intimidation, or sexual exploitation.
The best defense against cyberbullying is a good offense, and that means doing whatever it takes to build and maintain open and honest communication with your child. While regularly conversing may not prevent cyberbullying, it does help you both face challenges—together—as they arise.
Has your child ever been bullied online? How did you resolve the issue?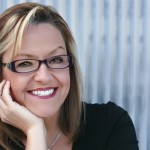 Toni Birdsong is a Family Safety Evangelist to McAfee. You can find her on Twitter @McAFee_Family. 
Stay Updated
Follow us to stay updated on all things McAfee and on top of the latest consumer and mobile security threats.