Wouldn't it be great if we all had our own IT department at home? Think about it. If we had a tech problem, we could just call the IT guy, and he'd emerge from the guest room and take care of all our pesky problems. Unfortunately, that scenario isn't going to happen. However, with technology now influencing every area of family life, it's clear that mom, dad, and even grandparents are fast becoming the IT pros on the digital home front.
IT in the home can seem overwhelming, but if we could put a simple framework in place that would allow us to reign in, secure, and take charge of our home IT? It all starts with addressing the basics, committing to a mindset of maintenance, and building up our IT confidence in small ways. Here are some simple but powerful ways to get rolling.
10 ways to boost your personal IT skills
Take a day and 2-step everything. Inventory your digital activity to determine your vulnerabilities. What online activities do you engage in the most? What sites do you purchase from online? Make a list and go into each of these digital hubs and secure them with two-factor authentication. Record your new passwords in one place. Here's a potential short list: Email, online banking, life and health insurance, top shopping sites such as Amazon or Paypal, any site that possesses your financial information.
Install antivirus software. Home computers are powerful gateways into your family's privacy and hold way more information than we care to admit. Sometimes this step is so commonplace, it gets overlooked. Inventory your computers, do your research and install the antivirus software that makes sense.
Declutter your digital life. Some of us have accounts we've forgotten about online that have access to our digital information. Examine your bank statements for monthly automatic withdraws, make a list of accounts, and delete unused services. This may take a day, but it will be worth the effort. If you choose to keep a service or app, reset the password with a two-step authentication. Not only does decluttering feel good it also puts an extra lock on your digital door.
Lockout ransomware. Ransomware can hit anyone, and it's on the rise. Cybercrooks use ransomware to seize your home computer (think tax records, family photos, manuscripts) then extort you for money to free it up. This crime likely isn't even on our radar, but if it happens, it can cause financial and emotional torment. Here's a closer look at what ransomware is and what to do if you get targeted. Steps to protect your home: Perform routine data backups on every device, don't keep sensitive information on your computer, and don't open unsolicited .zip files, links, or emails from unknown senders. Use antivirus software to safeguard your systems and take the time to trim down your email list to only family, friends, and known business associates. Just say no to those magnetic subject lines cybercrooks know will lure you in.
Assume confidence. Put on the attitude that you you have the skills to master something new. This is a big step in commandeering your home's IT front. Here's a fact: Technology product companies realize that consumers differ when it comes to technical skills. So, to stay competitive, retailers now make instruction manuals easy-to-understand and products easy-to-secure. So, doing these "techie" things no longer requires you to work at the Mac store. If the average consumer can't install and secure a product, tech companies lose business.
Purchase and secure your modem. Here's the thing: Modems provided by your cable or internet company are not 100 percent secure. They include access to their technicians, which in turn, can be hackable. To solve this problem, do your research, purchase your modem and install it with your password. This one step puts a padlock on a very vulnerable door.
Configure your network router settings. This one IT move is critical and locks down your family's Wi-Fi from outsiders. Purchase your router and follow the instructions in the manual to secure it. Necessary steps: 1) Set up the firewall 2) Limit remote access 3) Change the network router default password to your own, two-step authentication 4) change default IP address (the name of your network).
Https connection smarts. Before you enter your credit card or personal information on a website, make sure it is encrypting your data against hackers. Check to see if the site address begins with https — the "s" on the end is the critical part that ensures no one else can see your data. If there's no "s", do not enter your data. Teach your kids this crucial step as well — especially with Christmas season approaching.
Smartphone lockdown. Treat your family's smartphones like laptops. They too represent unlocked doors into your family's privacy. Call a family meeting and agree to the following: 1) turn on screen locks 2) delete any confidential information you may have stored or shared 3) turn off Wi-Fi and Bluetooth when not in use 4) remove unused apps 5) warn against downloading rogue apps or games 6) backup your data from your smartphone to your laptop 7) turn on Find My iPhone or similar app in case of theft 8) delete unknown friends from social networks 9) warn your family against clicking unknown links in emails, texts, or messaging apps 10) commit to maintaining security standards together.
Inventory and secure digital products. Make a list of all potential digital loopholes in your home. Be it a baby monitor, a thermostat, a drone, a high-tech toy, or a smart TV; make sure the settings are secure. Also, research and analyze new devices before you purchase them. Compare security standards of potential devices. Read customer reviews, Google safety issues with products, and make security part of your purchasing decision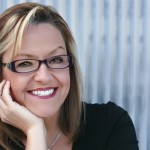 Toni Birdsong is a Family Safety Evangelist to McAfee. You can find her on Twitter @McAfee_Family. (Disclosures).
Stay Updated
Follow us to stay updated on all things McAfee and on top of the latest consumer and mobile security threats.