As details continue to emerge about the Orlando nightclub massacre, officials believe one fact to be chillingly clear: The ISIS-avowed gunman became radicalized through extremist communities online.
The thought of your child falling for terrorist propaganda on Facebook or Twitter is crazy, right? True, statistically speaking, the likelihood isn't high. However, the statistics flip when it comes to the very real chance your child will encounter some form of extremist ideology online. Be it in the form of pop-up ads, tweets, hashtags, blog posts, or videos, it's out there, and so often extreme content doesn't appear to be radical at first glance. Therefore, considering the times we live in, taking the time to raise your family's awareness of extremist efforts online makes sense.
According to the experts around the Orlando tragedy, teens and young adults toying with extremist ideology may share some common traits.
Signs of influence may include:
• Physical and behavioral changes
• Picking fights with others
• Increased agitation, overall coldness or distancing from family
• Change in appearance
• Sudden interest in fundamental values or religious concepts
• Bragging about ties to extremist groups
• Applauding or minimizing extremist violence in the news
• Increasingly argumentative over ideology
• Harshly judgemental of others
• Increasingly critical or insulting toward the U.S.
According to CNN, recruitment efforts online have grown in both number and sophistication with ISIS now operating the most state-of-the-art online propaganda machine of any terrorist organization.
How does this happen and whom is ISIS targeting? According to experts, radical communities target impressionable teens and twentysomethings at the height of their angst and rebellion. Extremist ideology plays specifically to a young person's desire for camaraderie and acceptance. It also hooks rebellious ambitions by treating a young person as an adult and redefines (and rewards) violent behavior as bravery. ISIS lures both males and females with false promises of material items, eternal favor, wealth, notoriety, free room and board, adventure, and heroism. 
Family watchdog groups continue to keep tabs on this emerging threat. According to a 2015 report entitled Violent Extremism: The New Online Safety Discussion released by the Family Institute for Online Safety (FOSI), while the risks of your teen becoming radicalized online remain low, the potential of children being exposed to extremist content is "a very real possibility."
The report advises collaboration and continued education among government, community leaders, and social media companies to head off threats and keep families safe.
The FOSI report advises parents:
Take Charge. Be proactive, insightful, and talk to your children (age appropriately) about current world events and the reality of extremist content.
Understand Content. Discuss the reliability of the online content your child may encounter online.
Know Motivations. Discuss the possible motivations of the person posting content and the potential for manipulation.
Think Critically. Help your children think critically about the content they consume online.
Know Communities. Commit always to be in dialogue with your children about what they do online and the sites that they are visiting.
Connection Priority. As a parent, be sure you feel confident that your child will confide in you. If there's any doubt, make shifts in your schedule to spend more time with your kids.
Observe Behavior. Be aware of changes in your child's behavior.
Teach Responsibility. To ensure their safety, teach your child to be resilient and responsible about what they say and do online. Reinforce your expectations safety in you families.
FOSI encourages parents to be aware of the safety issue without overreacting: "The only way to confront the challenge is with a strong knowledge and understanding of current behaviors and trends."
Read the full FOSI study and take the time to discuss the talking points above with everyone in your family. Often by discussing a frightening topic openly with your kids, it diminishes much of the fear around it.
Additional family resources:
Dealing with tragedy. It's okay to feel scared and unsafe after a personal or domestic tragedy. Regardless of your child's age, keep an eye on his or her moods and degree of concern over the tragedy. What's not okay, is when that fear turns to isolation or manifests in other physical ways.
Childhood depression. If you see these signs of depression in your child, it's time to get professional help. Here are some great family resources for depression in children and teens.
How to help. Sometimes, getting the focus off of the event, and lending a hand is the most powerful way to help a child heal and recover after a crisis. Here's how your family can help those impacted in Orlando. 1) Donate money. Several ways to give have been set up to help the families of the victims of the Pulse shooting. 2) Volunteer locally — anywhere. Determine as a family that you work together once or twice a week in honor of the Orlando victims to help a local charity of any kind. To find a local charity that matches your families skills and interest, go to CreateTheGood.org.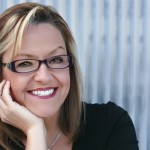 Toni Birdsong is a Family Safety Evangelist to McAfee. You can find her on Twitter @McAfee_Family. (Disclosures).
Stay Updated
Follow us to stay updated on all things McAfee and on top of the latest consumer and mobile security threats.