Tumblr is social network that has carved a digital niche all its own. Far from the conventional vibe of Facebook and considerably edgier than Twitter and Instagram, you might think of Tumblr as the fringe crowd's hangout of choice—and one that comes with risks if you have teens.
Like other networks, content sharing and connecting is the goal on Tumblr. Users post photos, gifs, videos, and blog posts of any size and connect with one another through "reblogging" (much like retweeting or sharing) another user's content in the form of "notes." Users can also click through their feed and "like" content of those they follow (big numbers matter).
While those familiar connection points and unspoken emotional rankings appear harmless, it's the nature of Tumblr content that makes it a safety issue for teens. Because it's free and viewed as a personal "blogging" platform that's easily accessibly via mobile phones, many 20-somethings in the creative/artistic crowd find Tumblr an instantaneous online diary where anything and everything goes. This makes it appealing as well to the under 17 crowd. So, look for the blue app icon pictured here.
I explored the site as a registered user for over a month. I was initially impressed with Tumblr's artistic, poetic, creative (even sometimes brilliant) content. However, it took about two minutes before the artistic quality of the content was snuffed out by the overpowering content celebrating sex, self-harm, drugs, language, violence, and an underbelly tone that was callous, depressing, and raunchy (to put it mildly).
With stated guidelines such as "Tumblr celebrates creativity. We want you to express yourself freely and use Tumblr to reflect who you are, and what you love, think, and stand for," the site is a digital hangout featuring content more mainstream sites would filter or ban. That broad welcome mat encompasses "frequent/intense sexual content or nudity," which Tumblr states clearly in its 17+ app description.
Tumblr safety threats:
Bullying. As one customer review states, "…Tumblr has one prevailing problem, that being its toxic culture. Granted, the toxicity is well intended, meaning to shame sexism, transphobia, homophobia, and racism. But, if you are a heterosexual white male, you will be called 'trash.' Luckily, this culture can be avoided by simply ignoring it or unfollowing the people who brought it to your front page."
Predators. Because of Tumblr's liberal content, conversations between strangers can be open doors to preditorial behavior and access to personal information through on-going conversations.
Self-harm. If an at-risk teen needed a place to join a group of other spiraling teens, he or she would find an ample supply of friends on Tumblr. The dark side of this social network is palpable.
Privacy. Privacy and filtering options are limited (outside of normal blocking and setting a blog to 'private') and the "anonymous" option of asking other users questions, opens the door to safety issues for families. A user's main Tumblr must remain public while additional sub blogs may be created and locked (much like a Facebook group).
Pornography. The massive amounts of sexual content on Tumblr provide easy access for teens tempted by pornography.
Drug use. Drug use and alcohol edification is standard on Tumblr. Teens who spend a lot of time on the site could easily become insensitive to the true dangers of drug use.
Family Talking Points
Content alternatives. If your child has a Tumblr account and is under 17 talk about the dangers mentioned above and set family guidelines on how best to proceed. While they may argue that they only follow "fashion, celebrities, friends they know, and inspiring artists or mentors," suggest they use Instagram or Google (blog search function) to gain the same content.
Monitoring. The best way to make sure your kids don't become entranced with Tumblr's content is to A) install filtering software and B) to monitor their devices regularly. Look for apps on their mobile home screens as well as in Vault Apps, where they can easily hide risky apps.
Alternative blogging formats. If you child loves to express herself using blogging, encourage her to use other formats such as WordPress, Facebook Notes, Instagram's caption area, eblogger or Square Space where she can blog without the addition of Tumblr's community.
Adult children. If you have an adult child on Tumblr remind them that employers and universities will find Tumblr content through Googling a prospect's name. Advise them to take their legal name off of any Tumblr account that shares content others might deem inappropriate. A good rule for assessing your online content: When in doubt, take it out!
Reporting. Tumblr does have a reporting system for bullying, harassment, and dangerous behavior so if your kids are on the site make sure they know how and where to make a report. Tumblr specifically has reporting links for reporting link for self-harm, reporting malicious speech, and reporting harassment in the form of mean and hateful messages.
While your teen may argue with you that "everyone I know has a Tumblr account!"or "It's so much cooler than other social networks!" be strong and set your family boundaries. Tumblr is the last place I'd want my teenager hanging out online.
Have you had issues with Tumblr or similar social networks in your family? What have you found to be the pros and cons of this social network?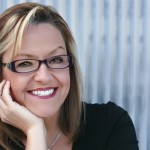 Toni Birdsong is a Family Safety Evangelist to McAfee. You can find her on Twitter @McAfee_Family.
Stay Updated
Follow us to stay updated on all things McAfee and on top of the latest consumer and mobile security threats.