We've written a lot about Instagram and SnapChat; both are popular photo/video sharing apps for teens and both pose threats to their safety online if left unmonitored. Recently, Instagram (to compete with SnapChat's popularity) upped its user-to-user sharing ability by adding Instagram Direct, which is simply direct messaging.
With the introduction of Instagram Direct users can now share and receive photos and videos "privately" with select recipients—up to 15 at a time—even people that do not follow them on Instagram. Prior to this function, users could only share photos and videos in their public stream to all of their followers.
Family safety translation: Direct access to your child's Instagram account just increased.
Instagram notes on its blog that the reason for the new feature is that there are  "moments in our lives that we want to share, but that will be the most relevant only to a smaller group of people."
Platforms (Facebook, Twitter, SnapChat) have always had direct messaging capability. However, with the increase of sexting, cyber bullying, stalking, and online predators anytime a popular app changes its privacy boundaries, parents and kids should talk and boost awareness around the changes.
6 family discussion points: 
Deny messages from strangers. With the new Instagram feature, if a user you do not follow sends a photo, it will appear as a "pending" request. You can choose to either approve or deny the request. If it is approved, the Instagram Direct photo shows up in your inbox. If you deny, it is deleted. This is important to parents since "unfollowers" can be both advertisers or potential predators approaching children on Instagram.
Private isn't private. Remind your child that nothing is private. Anything sent in a direct message to one person (rather than shared in the public feed) can then easily be reposted and shared. The same holds true for "private" SnapChat content that is sent.
Group messaging. Instagram Direct allows a user to send a Direct Message to up to 15 users at once. While Facebook and SnapChat also have this function, be aware of the potential for group cyber bullying on Instagram that can now take place behind the photo stream.
Users can delete sent photos. One feature of Instagram Direct is that a user can delete a photo they have sent if they change their mind about it later. This is both a positive, if a user changes his mind about a photo and bad if an inappropriate or bullying photo or video is sent.
Report or block abusive messages. You can report abusive posts that are sent to you by tapping the three dots [ . . . ] below a photo or video post. If you don't want someone to send a post to you, you can ignore their post in your direct posts by tapping the "x" or you can block that person.
Set account to private. This is a good juncture to double check that your child's Instagram account is set to private, which puts one more layer of protection between your child and strangers online.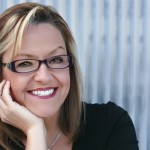 Toni Birdsong is a Family Safety Evangelist to McAfee. You can find her on Twitter @SafeEyes.
Stay Updated
Follow us to stay updated on all things McAfee and on top of the latest consumer and mobile security threats.