"We had talked about it and talked about it so many times, but she never thought anything like this would happen to her," said the mom of 18-year-old Kassie. "She would say she was good enough at texting; that she was fast at it. But it doesn't take that long—all it takes is a couple of seconds."
Kassie's story is one of nearly two-dozen personal, heartbreaking accounts on Distraction.gov's interactive video project, The Faces of Distracted Driving.
Deadly Epidemic
Distracted driving is the #1 cause of teen crashes surpassing drinking and driving, according to recent studies. And, April is the month we all come together to get the word out on this growing social epidemic (#DistractedDrivingAwarenessMonth). Considered a dangerous epidemic on America's roadways, young people are among the most likely to text and talk behind the wheel.
Distracted driving isn't just texting, it is any activity that takes a driver away from the primary task of driving. And, while we're focusing on teens in this post, adults are just as guilty of being dangerously preoccupied behind the wheel. Each one of us is likely guilty of distracted driving that includes:
Texting
Using a cell phone or Smartphone
Eating and drinking
Putting on makeup
Daydreaming or sightseeing
Attending to a child or pet
Talking to passengers
Grooming
Reading, including maps
Using a GPS system
Watching a video
Adjusting a radio, CD player, or MP3 player
However, it's not debatable that because text messaging requires visual and physical attention from a driver, it is by far the most dangerous thing to do while driving.
Jaw-Dropping Stats
95 percent of drivers disapprove of distracted driving, but 71 percent engage in cell phone activities while driving. (Source AT&T, Braun Research)
Motor vehicle crashes are the leading cause of death for U.S. teens. Six teens ages 16 – 19 die every day from motor vehicle injuries. Per mile driven, teen drivers ages 16 – 19 are nearly three times more likely than drivers aged 20 and older to be in a fatal crash. (Source: Centers for Disease Control)
Only about 1 out of 5 young drivers think texting makes no difference to their driving performance. 68 percent of young drivers 18 to 20 are willing to answer incoming phone calls on some, most, or all driving trips. (NHTSA, 2011).
40 percent of teens claim they have been in a car in which the driver's use of a phone put them in danger.
33 percent U.S. drivers ages 18 to 64 reported reading or writing text messages while driving in the previous month.
Family Action Points
Watch & Discuss: We aren't going to sugar coat the horrifying realities of distracted driving and neither should you. Sit down with your kids (and their friends if possible) and watch these videos. Doing so could be a small but powerful way to save a life (
or several). Be prepared: Your teen may say she's watched these videos at school and don't need to see anymore but press in. It's important she understand the weight of the issue from your family's point of view.
Have 'the Talk'*: Driving is a serious responsibility and distracted driving is one of the deadliest choices you can make. Discuss what it means to be a safe driver with your teen and set ground rules for when they're behind the wheel. If your teen is on the road, they should stay off the phone — this includes talking, texting, photo-taking, and posting to social media sites. Surprisingly, according to the Insurance Institute for Highway Safety (IIHS), the summer months of June, July, and August consistently have higher teenage crash deaths than any other month.
Break the Habit: This is alarming: 1 in 3 drivers say using their cell phone while driving is a habit. However, AT&T is challenging all drivers to break that habit with a 21-day challenge. Take the challenge and design rewards (a gift card, a night of bowling) for those who succeed in your family. Share it on all your social channels with the hashtag #ItCanWait.
Easy Ways to Stay Safe: 1) Put your phone in the glove box or out of sight while driving 2) Designate a texter in your car who you can dictate emails, texts, and GPS locations to 3) Turn off those pesky notifications – who needs an alert every time someone likes your photo? C'mon, now! 4) Get an app. An app will help you curb your impulse to look at your phone while driving. Here's a list of apps to get you started.
Link Arms — Take a Family Pledge: Print out the Distracted Driving Pledge form and have every member of your family commit to distraction-free driving. Set a positive example for your kids by putting your cell phone in the glove compartment every time you drive.
Know the Laws in Your State: Many states have Graduated Driver Licensing (GDL) laws that include cell phone and texting bans for young drivers. Get familiar with the laws in your state and make those laws clear to your teen driver. Remind your teen driver that there could be serious consequences for violating these laws — including a delayed or suspended license.
Show Your Support: For both kids and parents: Share a "Faces of Distracted Driving" video on Facebook or Twitter to let your friends know about the consequences of cell phone use behind the wheel. Change your social networking profile picture to remind your friends that "One Text or Call Could Wreck It All."
Th
umb Bands: Here's a great project. Thumb bands remind kids (and adults) not to text and drive.
Speak Up: Don't stop at being a great driver — be a great passenger! Make sure to call out your friends, and even your parents, if you see them using a cell phone behind the wheel.
Spread the Word: Get involved in promoting safe driving in your community. Hang up posters, host an event on distracted driving, or start a SADD (Students Against Destructive Decisions) chapter at your school. Download your shareable art and avatars. (*Source: Distraction.gov).
Support Advocacy Groups Online: So many heroes work tirelessly to bring this topic into the spotlight and save lives. It only takes a click or a share to put your social weight behind the many people fighting to end distracted driving. Here are just a few:
Impact Teen Drivers provides free online training materials as well as school presentations and have reached over two million students since the organization's formation in 2007
Drop it and Drive's mission is to stop distracted driving by raising public awareness to the point that talking and texting while driving becomes as socially unacceptable as drinking and driving.
It Can Wait is an advocacy group that to date has enlisted over 14 million drivers pledged publically never to drive distracted again. The movement encourages advocates to educate others on the dangers of distracted driving on all their online channels.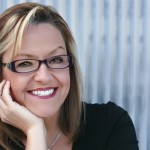 Toni Birdsong is a Family Safety Evangelist to McAfee. You can find her on Twitter @McAfee_Family. (Disclosures).
Stay Updated
Follow us to stay updated on all things McAfee and on top of the latest consumer and mobile security threats.