It's still happening. Even with all the news reports it's still happening. Kids — good kids, amazing kids just looking for acceptance — are being enticed by predators online. Washington Post columnist Petula Dvorak couldn't have said it better with the first line of a recent column that read, "There are few holes deeper than those in the heart of a 13-year-old girl."
You may have heard the story of beautiful Nicole Lovell but like me, the heartbreaking details likely pushed it out of your mind. Some stories are simply too tragic to look in the eye. It's been a few months, and still, her beautiful face fractures my heart.
The tragic story began when 13-year-old Lovell met David Eisenhauer, an 18-year-old engineering student who ran track for Virginia Tech. The two met through the messaging app Kik. They shared stories, they flirted, they bonded, or so it seemed. Then one night, they agreed to meet face to face. Nicole snuck out and tragically never returned. Her body was found shortly thereafter. Since her death, another Virginia Tech student, Natalie Keepers, has been charged as an accomplice.
So how exactly does a tragedy like this happen? While this story appears preventable to an onlooker, no one is exempt from the deceptive schemes of a predator. According to reports, Eisenhauer showed no history of a 'dark side.' What happened to Nicole and her family could have happened just as easily to anyone. Anyone. Which is why it is so difficult to read a story like this from start to finish. It's just too real. 
What we need to know. Now.
While every case varies, traditionally, predators are shrewd, conniving, mentally unbalanced people who spend hours and months searching out and "grooming" kids online. Their goal is to get a child to post pornographic photos or to meet them in person to exploit them or hurt them. It's what they do. They go to great lengths, as we've outlined in the past, to manipulate their victims.
However, as you well know, instilling fear about "the bad guys" online won't go far in equipping your kids. The best defense is a good offense and each parent's commitment to being involved ain their kids' online life and dedicated to daily equipping.
Talk, talk, talk with your kids.
Be straight with your kids. Talk to them about kids like Nicole, not just the details of  tragedy but the reasons behind why she may have made such close online connections. This Washington Post column is a great place to begin talking about how innocent online connections can, and do, go terribly wrong.
Discuss the tricks predators use and encourage them to be on the lookout for strangers who appear "too" friendly or too empathetic. Warn them that predators stay current on the latest movies, music, and trends in order to pose younger and interest kids in conversation. Predators will say anything to appear younger than they really are.
Teach your kids that predators will often seduce their targets with compliments, kindness, and even gifts, which can encourage a child to let down their guard and be wooed into sexual advances. Remind them (a few hundred times) to never, ever meet a stranger in person no matter how close or secure they feel with the person. It's easy to hide anything in an online relationship.
Get wired, wake up.
Wake up. The days of leaving your kid alone in his or her room to hang out online are over. Being unaware of the latest threats and what your kids are doing online, is no longer an option or excuse. The days we are living in are packed with threats to your family emotionally and physically.
Talk frankly about the subtle psychological manipulations online predators use to gain access to a child online.
Communicate. Talk to your child often about sexual victimization and the very real online dangers. Keep talking even if they roll their eyes or say "I know." Be the parent. Your kids don't know what they don't know.
Push back. When your child says, "Yeah, well, I'm not as stupid as that person," don't let the conversation end there. Square them up and be clear: The kids and families who fall victim to these crimes are not dumber, or clueless. They are loving, fun, dream-filled kids. Violence does not discriminate. 
Spend time with your kids. Get to know what they do online, the apps they love, and the people they hang out with. Ask them to teach you about their favorite apps and hangouts. Get involved. There is no app or social network you can't figure out in 10-15 minutes — we promise. Your child's safety and emotional wellbeing is worth it.
Be able to recognize every app on your child's phone. Kids expect you to know how to check up on texting, Direct Messages and email. However, they will get slick. Be able to identify messaging apps like Kik, and others that allow anonymous users. Also, know that they will hide apps, photos, and chats inside of vault apps that look like calculator or gaming apps. So simply tap on each app on their phone and make sure the graphic icon is real.
Keep the computer (yes, even the laptop) in a common room in the house, not in your child's bedroom. It is much more difficult for an online predator to communicate with a child when the computer screen is visible to a parent or another member of the household. If your child is 100% mobile, make sure you monitor his or her device.
Use parental controls. Even if you've never used them before, take the time to look into filtering and blocking social sites.
Always maintain access to your child's online account(s) and randomly check his/her e-mail. Be aware that your child could be contacted through the U.S. Mail. Be upfront with your child about your access and reasons why. There's no need to feel apprehensive or intrusive. You pay the phone bills, you are the parent.
Understand, even if your child was a willing participant in any form of sexual exploitation, which he/she is not at fault and is the victim. The offender always bears the complete responsibility for his or her actions.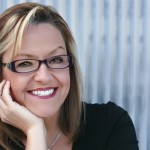 Toni Birdsong is a Family Safety Evangelist to McAfee. You can find her on Twitter @Mcafee_Family. (Disclosures).
Stay Updated
Follow us to stay updated on all things McAfee and on top of the latest consumer and mobile security threats.