With all the things to knock out on your parenting to-do list, when's the last time you thought to monitor the status of your child's identity? If you look at the growing risks, monitoring your child's identity — starting as early as birth — could become as important as regular dental check-ups.
Identity fraud is at an all-time high with 15.4 million U.S. victims in 2016, up 16 percent, according to the latest Javelin Strategy study. An earlier Javelin report focusing on child identity theft estimated that 1 in 40 U.S. households with children under age 18 had at least one child whose personal information had been compromised by thieves.
Sadly, anyone with a name and a social security number (SSN) is prone to identity theft — yes, even our children. Identity thieves are increasingly using children's SSNs since theft in this age group often goes undiscovered for extended periods of time, often until the child grows up and applies for a car or student loan. Thieves often use a child's identity to apply for government benefits, to open bank and credit card accounts, apply for a loan or utility service, or rent a place to live.
These ambivalent thieves don't play favorites and have learned the hot spots for child identity data: schools, pediatrician offices, banks, (stealing) mom's purses, and (robbing) home offices. A growing area of concern involves medical identity theft, which gives thieves the ability to access prescription drugs and even expensive medical treatments.
8 things parents can do:
Educate your kids. Talk candidly to your child about identity theft and the fallout. Help your child understand the tricks of those who make a living stealing the identities of others. 

Instruct them to keep private information private and to ask you for permission before sharing personal information with anyone.

 

Alert your kids to online scams. Identity thieves will befriend children online and chat them up for private information with the goal of using that information to steal their identity. Thieves are skilled at trolling social networks looking at user profiles for birth dates, addresses, and names of family members to piece together the identity puzzle. 
File a fraud alert. By submitting a fraud alert in your child's name with the credit bureaus several times a year, you will be able to catch any credit fraud early. Since your child hasn't built any credit, anything that comes back will be illegal activity. The fraud alert will remain in place for only 90 days. When the time runs out, you'll need to reactivate the alert. You can achieve the same thing by filing an earnings report from the Social Security Administration. The report will reveal any earnings acquired under your child's social security number.
Know the warning signs. If a thief is using your child's data, you may notice: 1) 

Pre-approved credit card offers addressed to them arriving via mail 2) 

Collection agencies calling and asking to speak to your child 3) Court notices regarding delinquent bills.

If any of these things happen your first step is to call and freeze

their credit with the three credit reporting agencies:  

Equifax, Experian, and TransUnion.
Get security software. One safeguard against identity theft of any kind is full device security such as McAfee LiveSafe™ service.
Be aware of data risks. Thieves can get your child's information in several ways. For example, a family member may want to use a child's identity to start over, or a parent may have a questionable girlfriend or boyfriend living in the home or visiting often. Another way information gets stolen if a parent loses a wallet, purse, or personal paperwork that has a child's SSN information on it. A digital security breach at a bank, pediatrician's office, or business could also land your child's information in criminal hands.
Get fierce about protecting your child's data. Draw a very thick line when it comes to sharing your child's SSN as well as secondary information such as date of birth, address, and mothers' maiden name. Also, never carry your child's (or your) physical Social Security card in your wallet or purse. Keep it in a safe place, preferably under lock and key, where thieves can find it. Only share your child's data when necessary (school registration, passport application, education savings plan, etc.) and only with trusted individuals.
Report theft. If you find a violation of your child's credit of any kind, your first step is to call IdentityTheft.gov to report the crime and begin the process of restoring your child's credit. This will include 1) Filing a report with the FTC online or call 877-438-4338; 2) filing a police report; 3) contacting credit agencies and request the removal of all accounts, inquiries, and collection notices linked with your child's name and SSN; 4) contacting creditors and request they close any account associated with your child's SSN; 5) keeping a detailed journal of every person you contacted, the dates and times, and notes on each conversation.
This pro-active mindset can be a bit unnerving. However, with the current data spills, the weekly news regarding security breaches have started to lose their shock factor. Taking these few steps and getting fierce about data protection can save your child (and you) countless hours and even years of credit headaches. Identity theft can affect a job search, a mortgage rate, and sadly, even a victim's self-esteem for years to come.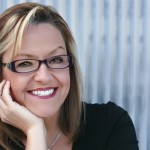 Toni Birdsong is a Family Safety Evangelist to McAfee. 
Stay Updated
Follow us to stay updated on all things McAfee and on top of the latest consumer and mobile security threats.