Perhaps the most alarming thing about cybercriminals is that they know us so well. They study human behavior. They study culture and trends. They are marketers. They know what desire we are trying to fill in our Google searches, and they tweak their schemes daily to exploit that. And once we take the bait, they can use malware to steal everything from our identity, to credit card information, to banking information and private photos.
Funny is dangerous?
This year, cybercriminals know many of us love the audaciously talented comedienne Amy Schumer, which has garnered her the bittersweet #1 spot as McAfee's 2016 Most Dangerous Celebrity™. The sweet part is Schumer is at the peak of content stardom on search engines, but the bitter part is that crooks have honed in on this. This year's study spans the search habits of 19 countries and analyzes the number of risky sites generated by Google, Bing, and Yahoo! that includes celebrity names.
The most popular search terms for Schumer: "Amy Schumer + Torrent" "Amy Schumer + Free MP4" "Amy Schumer + HD download." By the way, a torrent is a type of large file that has to be broken into different pieces to make it into shareable "seeds." Users download from those seeds. If an item is copyrighted and being downloaded (for free), via torrent, it's illegal.
The 2016 Most Dangerous Celebrities™ study gives families of teens some very useful insight since some of the most exuberant seekers of free downloads of videos, TV shows, music, and comedy sketches are our very beloved (but very broke and resourceful) kids. Their fascination with celebrities and 24/7 entertainment fuels their risk for unknowingly downloading infectious software with their "free" finds online.
Funny rules the web
Funny people own the web waves these days, and tweens and teens are constantly on the hunt to consume and share hilarious content with peers. Also, as more people look to "cut the cord" and move away from cable TV, there's an increase in streaming videos, TV and movies on the Internet among all users. Other comedians not-so-safe-to-search include Nikki Glaser (15), Grace Helbig (26), Mindy Kaling (30), Kristen Wiig at (52), Chelsea Handler (54) and Ellen (57) Chris Hardwick (7), Daniel Tosh (8), and Kevin Hart (25).
The study reveals that Schumer is not alone in her elite red-flag search status. Other culture magnet celebs making Top 10 Most Dangerous Celebrities™ list include: Justin Bieber (2), Carson Daily (3), Will Smith (4), Rhianna (5), Miley Cyrus (6), Chris Hardwick (7), Daniel Tosh (8), Selena Gomez (9), and Kesha (10).
So do we stay away from or limit celebrity searches altogether? No way. That would be like trying to lock the ocean in a Coke can. What we can do is take the time to equip our kids. We can be as intentional about safety as the criminals are about stealing.
Family Talking Points
Don't assume kids know. Commit to having "the talk" about online scams with your kids. Don't assume or trust their knowledge. Kids are smart but not always wise. They may be nodding in agreement, but tweens and teens simply don't know what they don't know. Be sure to talk about the many ingenious ways cybercriminals disguise bad links to bait the public. Alert your kids that downloading photos and videos can also expose them to viruses and malware. Also talk about the cost of urgency and how to slow down before clicking.
Look for Third-Party links. Act like a sleuth. Are you looking for the latest episode of Amy Schumer's T.V. show, Inside Amy Schumer? Examine the site. Look for flaws. Don't click on that third-party link! Get your content directly from the original source to ensure you aren't clicking on anything that could be malicious.
Click legit. Average teen impulsivity puts your whole family at risk. Guide your kids not to download anything from a website they don't trust — especially video. Most news clips they would want to see can easily be found on official video sites and don't require a visitor to download anything.
Beware of "free." The term "HD download" is one of the highest virus-prone search term. Kids searching for videos or files to download need to remember that free, unsafe content can trigger a malware download onto the family computer. Teach kids that nothing, nothing, is free online. There is an exchange going on and in some cases of malware, it's a very risky transaction.
Be careful searching for "torrent." This term is by far the riskiest search term. Consumers searching for torrents or files to download should be careful as not to unleash unsafe content such as malware onto their computers (such as Pirate Bay site, right).  This is also a very good time to discuss the ethical and legal implications of downloading copyrighted material. Search
McAfee Blog Central for more on torrent sites.
Put personal info on lock down. Cyber criminals are always looking for ways to steal your information. If you receive a request to enter information like your credit card, email, home address, or social media login, don't just give it out. Slow down and do your research and ensure it's not a phishing attempt that could lead to identity theft.
Small steps = big protection. Browse with security protection like McAfee® WebAdvisor software. WebAdvisor will help keep you safe from malicious websites and browser exploits by helping to identify potentially risky sites. A complimentary version of the software can be downloaded at www.mcafee.com/mcafeewebadvisor
Use cross-device protection. Your family needs to protect its digital life regardless of where they are, what device they use, or where they store their personal data. Use solutions that deliver protection against threats, such as malware, hacking and phishing attacks, and device-specific protection in case of loss or theft, which will also help to secure their identity across all family devices.
The state of risky searches is not bound to change anytime soon so as citizens and consumers of the Internet, to enjoy the benefits of the feast, we need to stay one step ahead of the crooks. Simply searching with a fresh awareness of what is happening on the criminal side of the web is step one. Consistently sharing that information with your family is step two. And, step three — the most fun step of all — is getting to actually frustrate the carefully-laid plans of the bad guys, together.
Has your family been hacked or victimized by a cyber criminal? What tactics did they use? What would you have done differently? Please share!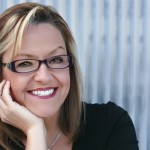 Toni Birdsong is a Family Safety Evangelist to McAfee. You can find her on Twitter @McAfee_Family and @ToniBirdsong. (Disclosures).
Stay Updated
Follow us to stay updated on all things McAfee and on top of the latest consumer and mobile security threats.