But Moooooom, you can't take my phone! I can't finish my homework without it! In that desperate moment, my daughter looked more like an extra on the set of Les Miserables pleading for bread than a 16-year-old studying Algebra polynomials. No exaggeration; the panic was at DEFCON level.
Remember when all you needed to get your homework done was a beat-up textbook, lined paper, and a No. 2 pencil? No doubt, the academic arena at every level of schooling has changed — dramatically. Our digital kids are thumbs deep in the smartphone culture. And, even if you wanted to pull the plug and go back in time to a simpler life, you'd be hard pressed to do so and have your child keep up academically with his or her peers. The classroom is now almost entirely online. Teachers connect with students online; kids take notes online; kids must do research online; many exams are online; and, often, books, videos, and tutorials can only be accessed — you guessed it, online.
And, unlike their parents, digital natives collaborate with other students in online study groups via live chat apps like FaceTime (which explains the laughter outbursts while analyzing Shakespearian literature that we parents rarely had the pleasure of experiencing!).
All of this is good — until it's not. Like anything that's useful, misusing technology while learning can have some pretty serious consequences such as lower grades, lost sleep, cheating, and overall academic laziness.
Study: Tech, homework link
According to the American Association of Pediatrics (AAP) researchers at Brown University in Rhode Island recently conducted a study revealing that kids who use digital media devices four to six hours a day are about half as likely to complete their assignments as kids who use their devices less than two hours daily.
Ouch.
Could tech be the reason behind the D- in History this first semester? It's possible. As Yoda warns, "with much power, comes much responsibility." It's not black and white. Parents have to be more on their game than ever before. That said, how can we help our kids keep learning first when they are holding a hyper-social device in their hands 24/7?
Study tips for digital kids:
Hands-on parenting. The Internet and technology have opened a whole new world making learning far more fun and engaging. From a parent's point-of-view, perhaps the best way to help kids balance their tech is to know first hand what's going on in their world. This cultural shift means checking assignments, keeping in close touch with teachers, and knowing when digital learning spirals from collaborative to detrimental. While your child may contend he or she needs their phone to complete an assignment, a quick email to a teacher will give you a clear picture of what's truly required. Stay in the loop to help your child succeed.
Install filters. Because so much academic content resides online, it's more important than ever to have parental controls and filtering installed on your home computer. If you don't, at a minimum, learn how to turn on the safe search on both Google and YouTube, the two most popular search engines for kids.
Create tech boundaries. Together, create a technology plan that works for your family. A plan may include unplugged spaces in the home or unplugging during certain times of the day. For example, no tech use during homework time, at dinner time, and bedtime can be a start. If you get stumped on where to start on a plan, here's some inspiration.
Be the sheriff. Boundaries and ground rules sound great but enforcing them is where most parents gradually start to lose the battle. It's easier to keep watching your favorite TV show, making dinner, doing laundry, or checking your email, than it is to be the technology sheriff in the house constantly. I know, I've been there and the struggle is real. However, doing rather than saying is where the fruit of good parenting begins to show. Be the sheriff. While kids will argue they have a unique superpower that allows them to multi-task (text, listen to music, video chat) while doing homework, do not fall for their enthusiastic reasoning — studies show there's no substitute for focused work.
Protect their Zzzs. Sleep is the secret sauce of learning. A recent report from King's College London found that smartphone use before bedtime had detrimental short and long-term effects on kids six to 14, stating:

The effects of poor sleep can lead to short and long-term health consequences including (but not exclusive to): obesity; reduced immunity; and poor mental health. Translation: Poor sleep equals poor health, which in turn, affects school performance. 

Designate homework space. With increased technology use, laziness and distraction can quickly set in. Create a homework space dedicated to learning and even a regular time to work on daily assignments (a fixed period may not be practical for some kids). Doing this sends your child the message that schoolwork is important, time is to be well spent, technology is to be off, and distractions limited.
Keep a worry pad. If your tween or teen is used to texting all day or is easily distracted when studying, keep a worry or a thought pad nearby. A worry pad allows your child jot down random or stressful thoughts—or even good ideas–to tackle with once she finishes her homework. It might also help wean them off of the texting habit and train them to focus on a singular task. (Psst: Having a worry pad nearby during the work day is also a very good idea for adults)!
Reward system. If you decide to prohibit smartphone use during homework time, you may want to set up rewards such as tech breaks. For example, for every hour of homework, allow your child 15-minute tech breaks to check in with friends and relax. Rewards make getting back to work easier — it's why adults have cake in the break room, right?
Block the Internet. Let's face it: Sometimes the tech temptation is just too great. If it's a smartphone causing the main distraction, you may need to take it away until homework is completed and if the web is the more successful temptress, try the Freedom website for blocking the Internet for a set amount of time.
Use study apps wisely. If too much tech isn't the issue and simply distracted tech is causing grades to slip, these apps may assist in learning. Take a look at these to empower your child's learning: Quizlet for test prep resources, Fetchnotes for organizing notes and thoughts, Study Buddy for helping curb distractions during study time, Duolingo app that helps kids study languages, Grammar Up helps improve both grammar and vocabulary skills, and Spark Notes, an app that gives students access to literature, poetry, and short story summaries. Important note: With all resources, it's important to stress to your child the importance of attribution and the difference between a learning resource and plagiarism. While the Internet opens up exciting realms of information to students, it doesn't replace learning the content and applying it as required.
So, what works in your house when it comes to the balancing tech and homework? Please share!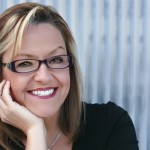 Toni Birdsong is a Family Safety Evangelist to McAfee. You can find her on Twitter @McAfee_Family. (Disclosures).
Stay Updated
Follow us to stay updated on all things McAfee and on top of the latest consumer and mobile security threats.