So I've been trying to put myself in the shoes of people who can't seem to get enough of using anonymous apps. I want to understand the strange attraction so if there's actually a redeeming side to this discussion, I want to be objective and highlight that for our readers.
I guess I'm a goober because the closest I can come to relating to the thrill of anonymity is in high school when my friends and I prank called our (very irritating) biology teacher at 3 a.m. and told him to stop snoring because he was keeping the whole neighborhood awake. I remember the fun of having that anonymous control—even if just for a few minutes. The paranoia that ensued on Monday that our prank would be uncovered kept the drama (and thrill) of anonymity going even more.
Okay, so maybe a part of me understands the fun and risk in anonymity. But it's a very small part.
I still don't get the trend toward using anonymous apps like Yik Yak and Omegle to engage in secretive and risky conversations online. Both apps are breeding grounds for bullying, racism, crude talk, predatory behavior and plain old hate. Yup, I'm just a prude that way.
Yik Yak
Yik Yak allows users to enable their GPS and anonymously chat with people in their geographic vicinity, some just a few miles away. While the users are "anonymous," eventually not-so-anonymous conversations emerge. I saw several comments left on posts that revealed additional personal information from users such as their KiK address, Instagram names, even real names were exchanged. So what begins anonymous for the initial connection can soon go public as users feel comfortable.
Yik Yak looks harmless enough with its little friendly looking, cartoonish Yak on a green background (see graphic, right) However this app is a disaster from a family safety point of view. So if you see Mr. Yik Yak on your kid's phone, delete it—immediately.
I scrolled through my Yik Yak app several different times this week and could not find one—not one—redeeming, humorous, or useful post.
According to a recent story by CNN, Yik Yak has been used by teens in some middle and high schools for everything from cyber bullying to bomb threats that have led to school lockdowns. Although the app is meant for users age 17 and older, let's face it, kids click right past that warning. Some schools have even started banning the app on middle and high school campuses.
In that same report, a Yik Yak co-creator defended the anonymity angle saying: "Anonymity can be a really beautiful thing, and one of the reasons we made it anonymous is it gives people a blank slate to work from, so you're not judged on your race or sexuality or gender. On Yik Yak you are purely judged on content you create."
So there's the (very) thin upside to anonymity on apps I was looking for. Not good enough for this mom.
Omegle
Omegle is a website and mobile app that allows a user (of any age) to simply log on anonymously and chat with a random stranger. Users don't need to register an email address or screen name. Just click a button and begin chatting.
So, that's what I did. Within two minutes (no exaggeration) I was propositioned. I was asked my name, gender and age right away (I said I was 19 year-old female) and immediately the conversation turned sexual. As you can see from the screen shots to the right, which I took on Omegle, this website (and app) is not—and will never be—appropriate for kids.
By the way, the screenshots you see here are from the "under 18" chat area, I didn't have the stomach to go into the over 18 area, which I could have done with a mere click. Any button that says "Don't get pervy" is going to be just that.
Omegle gets more risky since video is also an option. Any user can video chat with anyone stranger via video at any time of the day or night, with no age or protective barrier whatsoever.  The site is also pulling in the college crowd in with a "Dorm Chat" signup area that caters to college students exclusively.
Omegle has been around a while. I did not know about it until my daughter told me that some of the kids she knew (middle schoolers) use video chat on Omegle.
Anything goes on these sites.
If you need an image to help you understand the danger, here's one: Allowing a child to use an anonymous app to connect with "friends" would be like dropping her in on the middle of New York City at night by herself. Too dramatic? Not at all. That's reality online.
Next steps for families:
Always check your child's phone for suspicious apps. Know what the dangerous apps look like.
Get filtering software  (parental controls) on your home PCs and on your kids' phones.
Remember, just because an app is not making headlines does not mean it's not dangerous. Monitoring all of your kids' apps, chatrooms, and networks is essential to her safety.
If your child happens to have a dangerous app installed, ask her what she likes about it and if she sees any potential danger in using the app. This is a great way to rate your child's understanding of safety. Don't interrupt, the more she talks, the more you learn. When she is finished sharing her rationale, discuss the problem with the app. Then, watch as she deletes it.
Use a family account for app downloads and do not share the password with your kids so that they have to tell you what they are downloading.
Bring up the names of these apps during dinner conversation. That way, your kids will know you are not in the dark when it comes to technology and the way their age group may connect.
Share this article with another parent.
Remember, keeping up with apps today a weekly parenting task. Recently ABI Research released a study stating that the annual volume of Smartphone app downloads will reach 56 billion this year. That's a lot of apps! Let's work together and call out the dangerous ones before they reach our kids.
Have you discovered dangerous apps on your kids' phone? Which ones? Please share!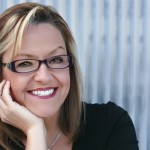 Toni Birdsong is a Family Safety Evangelist to McAfee. You can find her on Twitter @SafeEyes. (Disclosures).
Stay Updated
Follow us to stay updated on all things McAfee and on top of the latest consumer and mobile security threats.