Just when you thought the dangerous selfie craze was winding down, there's a whole new trend that poses a risk to drivers. It's called the Miles Per Hour (MPH) Snapchat selfie. The MPH filter is a real-time speedometer lens that Snapchat users can lay over their selfies based on the speed they are traveling at the time (see photo example, below).
According to recent news reports, the trend came into the public spotlight when 18-year-old Christal McGee allegedly pushed her vehicle speed to 107 mph to get her Snapchat Miles Per Hour filter over 100 mph. Unfortunately, McGee, along with her three passengers wrecked into Uber driver Wentworth Maynard, who suffered a traumatic brain injury.
Maynard has since filed a lawsuit against not only McGee but also Snapchat, alleging that because of the Miles Per Hour (MPH) filter, Snapchat is an "inherently dangerous app" that encourages reckless driving. Maynard's attorney, Michael Lawson Neff laid out the accident great detail, with photos, in a recent blog post.
5 family talking points
Never assume. You might assume your child would never do what McGee did, but that's a risky assumption on your part. Kids are kids and even the smartest kids have spikes of silliness, even stupidity. Talk about the risks of the MPH filter with your kids. Put consequences in place for using the filter. If the consequence is that you take their phone, then keep your word, and take the phone.
Get a Snapchat account. If you know the apps where your kids spend time, you will begin to get a feel for the culture of that app and what they could be doing that is risky. Snapchat recently surpassed Twitter in popularity so if you are hoping your kids will lose interest, think again.
Treat it seriously. Don't let your kids dismiss the seriousness of snapping and driving or texting and driving. According to the Centers for Disease Control and Prevention in 2011, 3,331 people were killed in crashes involving a distracted driver, compared to 3,267 in 2010.
Take the pledge. Have each family member take the "It Can Wait" pledge and share it with your family. Remember, it's the example—not the words—of parents that kids learn. 
Prohibit phones in the car. Do your kids want to drive? Require them to put their phones in the trunk. That's right; the #1 defense against distracted driving is to avoid it entirely. If you don't trust yourself to put your phone away while behind the wheel, put it in your trunk before you start your car. If you think that's too extreme, study up on the many apps you can install to block your teens' (and your!) phone use when driving. Just a few driving safety apps include SafeDrive, DriveSafe Mode, AT&T DriveMode, Drive Beehive, Drive Alive, Wonder, and  DriveSafe.ly among others.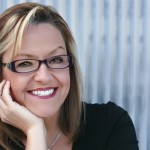 Toni Birdsong is a Family Safety Evangelist to McAfee. You can find her on Twitter @McAfee_Family. (Disclosures).
Stay Updated
Follow us to stay updated on all things McAfee and on top of the latest consumer and mobile security threats.