More people accidentally die each year while taking selfies than die from shark attacks. Sounds like an urban legend, right? Unfortunately, it's a fact, according to Mashable.
It's clear your teen knows how to take a selfie but does he or she know how to take a safe selfie? It's a bigger deal than you might realize.
According to recent news reports, an increasing number of people are losing their lives to get that 'hey-look-at-me' selfie. Tragically, people have accidentally fallen from cliffs, been hit by trains, touched live wires, wrecked cars, and detonated guns and grenades while taking selfies.
While you may assume your child would never attempt to take a selfie in a dangerous—even stupid—situation, don't be so certain.
Kids (and adults!) are proving each day and in very public ways that common sense isn't always front-of-mind when the creative urge to take that unique, adventurous selfie hits. So obvious are the pitfalls of selfies-gone-wrong that public warning signs are being posted to remind the public that taking risky selfies can be dangerous.
So concerned about the issue, the Russian government recently launched a Safe Selfie campaign to address the issue. This summer the Russian Interior of Ministry released a brochure that warning that sefies could "cost you your life," and to take precautions with ledges, dangerous animals, trains, live wires, and weapons.
In the name of safety, destinations such as Wimbledon, Disney World, Six Flags, National Gallery of London, and large national parks and music, sporting, and conference venues have banned the selfie stick.
10 Questions to Boost Your Teen's Selfie Safety IQ
Does this facility allow A) photography B) use of a selfie stick? (museums, sporting events, academic events)
Am I creating a danger to myself or someone else by taking a photo here? (zoos, theme parks, crowded public areas such as malls, subways, streets, airports, driving a car).
Am I blocking someone's view or impeding traffic flow by stopping to take this photo? (theme parks, concerts, public events, ceremonies, and celebrations)
Do I run the risk of offending someone's religious views by taking a photo here? (cathedrals, religious landmarks)
Even though I can't see a threat, is there a potential danger in taking a photo here? (zoos, national parks, severe weather conditions, ships, subway, moving bus)
Did I get the permission to post from the main people in my photo?
Is it in poor taste to take a photo here? (funeral, accident scene, compromising position)
Is this selfie embarrassing to another person? (parties, public restrooms, beaches).
Is this selfie of me too intimate? (clothing, facial expression, inference, caption)
Am I overdoing it on the selfies? How many are too many selfies to post in a week?
While it's easy to deem today's selfie-crazed generation as vain or self-absorbed, it's important to see the selfie trend in its true light. For many teens, selfies have become popular tools of self-expression not unlike trends of the past such as tattoos, hairstyles, music, and clothes. Selfies (done right) can be creative, inspiring, and an important piece of a teen's developing identity. As a parent, you have a great opportunity to help your child grow a powerful perspective when it comes to choosing the best—and safest—way to share their story with the world.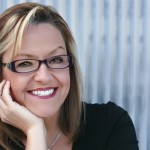 Toni Birdsong is a Family Safety Evangelist to McAfee. You can find her on Twitter @McAfee_Family.
Stay Updated
Follow us to stay updated on all things McAfee and on top of the latest consumer and mobile security threats.