School has been out for about two weeks. That's 14 days, 336 hours, 20,160 minutes. In that short time, Amanda, who is 15, has been on her mobile phone far more than usual, a habit that will continue through the summer if left unchecked. Amanda spends most of her time on YouTube, Instagram, Twitter and Snapchat (in that order), feels more accepted online than she does in her real life, and would likely change at least a few of her riskier online behaviors if she felt her parents were keeping an eye on her, according to a new McAfee survey, Teens and the Screen.
Then there's the cyberbullying side, that unaware, Amanda will walk straight into every time she powers up her phone this summer.
According to the study, as her screen time continues to climb, so too will Amanda's exposure to cyberbullying. Cyberbullying is growing at an eye-popping rate—tripling in fact—with 87% of teens surveyed citing they witnessed cyberbullying this year versus 27% last year.
Also unsettling are the reasons kids are being bullied online. Of those who responded to being bullied, 72% stated it was over appearance, 26% answered bullying was due to race or religion, and 22% stated their sexuality prompted the bullying.
The survey highlighted a much larger issue for teens and families and that is that online conflict is following kids offline with 52% of teens admitting to fights offline because of something posted on social media, a number that up 19% from last year.
How are kids handling the bullying? Not well, the survey reveals.
Of those who were bullied, 53% said they became angry or defensive, 47% deleted their social media account, 43% became less social, 16% sought professional help or therapy, and 14% harmed themselves. Nearly a fourth of teens surveyed, (23%) admitted they would not know what to do if they were harassed or bullied online.
So where do we begin to assess our own households in light of this unsettling new survey?
According to Michelle Dennedy, McAfee chief privacy officer, it begins with carving out the time to talk seriously to your kids. "Parents must discuss online activity with their children to better ensure their safety and security online," says Dennedy. "Whether a child is a victim or an instigator of cruel behavior such as cyberbullying, the negative impact can deeply affect their identity and reputation."
3 Ways to Avoid Bullying Online
Make profiles and photos private. By refusing to use privacy settings (and some kids do refuse), a child's profile is open to anyone and everyone, which increases the chances of being bullied or personal photos being downloaded and manipulated. We often recommend on this blog that parents require kids under 18 to make all social profiles private—without exception. This limits online circles to known friends and reduces the possibility of cyberbullying.
Avoid risky apps. Apps like Ask.fm that allow outsiders to ask a user any question anonymously should be off limits to kids. Kik Messenger is also a bad idea. Users have a degree of anonymity with these kinds of apps because they have usernames instead of real names and they can easily connect with profiles that could be (and often are) fake. Both apps have been connected to multiple cyberbullying and suicide cases.
Don't asking peers for a "rank" or a "like." Believe it or not, the online culture for teens is such that often kids will be straightforward in asking people to "like" or "rank" a photo of them and attach the hashtag #TBH (to be honest) in hopes of getting an affirmation fix. Talk to your kids about the risk in doing this and the negative comments that may follow. Affirm them and remind them often of how much they mean to you and the people who truly know them and love them.
3 Things to Do if Bullied Online
Tell someone. Encourage your child to talk to a trusted adult. Many teens keep quiet when being bullied which often leads to more bullying and communicates to others that she is fair game for bullying. Encourage your child to come to you at the first sign of bullying or conflict online. Monitor her online circles and assess the tone of her online conversations. She will not be able to discern some sarcasm and cruelty the way you will. Being the object of a cyberbully creates fear, humiliation, and often leads to isolation so your child will rarely be the first to speak up about it. Until they have the skills, parents need to monitor and coach kids online. Start early and be consistent and they will gain their communication chops sooner than later.
Save the evidence. Print copies of messages and websites. Use the save feature on instant messages and take screen shots of posts or comments on social networks.
Report to online platform, to school and/or police. Report the cyberbully to the social network in the Help section. If the perpetrator is another student, share evidence with the school counselor. Report the cyberbullying to the police or cyber crime unit in your area if the cyberbullying contains threats, intimidation or sexual exploitation.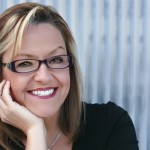 Toni Birdsong is a Family Safety Evangelist to McAfee. You can find her on Twitter @SafeEyes. 
Stay Updated
Follow us to stay updated on all things McAfee and on top of the latest consumer and mobile security threats.