Instagramming, tweeting, posting, and snap chatting. It's the social culture of the young adults around us but at what cost to their mental health? According to a recent study from the University of Pittsburgh School of Medicine, social media use among young adults and depression are linked so closely that by 2030, researchers predict anxiety and depression could be the leading cause of disability in high-income countries.
If that prediction doesn't inspire change, I'm not sure what will.
So our kids (and our culture) are heading into even rougher seas if something doesn't change. But how did we get here and where do we go next? The study suggests these factors add to the social sadness equation:
Exposure to highly idealized representations of peers on social media elicits feelings of envy and the distorted belief that others lead happier, more successful lives.
Engaging in activities of little meaning on social media may give a feeling of "time wasted" that negatively influences mood.
Social media use could be fueling "Internet addiction," a proposed psychiatric condition closely associated with depression.
Spending more time on social media may increase the risk of exposure to cyber-bullying or other similar negative interactions, which can cause feelings of depression.
No matter what age, we parents can certainly relate to feeling envious, jealous, or guilty, right? So how do we spot depression in our kids and how do we help? According to the American Academy of Child & Adolescent Psychiatry, any of these symptoms may mean your child is depressed.
How to spot depression:
Frequent sadness, tearfulness, crying
Decreased interest in activities; or inability to enjoy previously favorite activities
Hopelessness
Persistent boredom; low energy
Social isolation, poor communication
Low self-esteem and guilt
Extreme sensitivity to rejection or failure
Increased irritability, anger, or hostility
Difficulty with relationships
Frequent complaints of physical illnesses such as headaches and stomachaches
Frequent absences from school or poor performance in school
Poor concentration
A major change in eating and sleeping patterns
Talk of or efforts to run away from home
Thoughts or expressions of suicide or self-destructive behavior
What to do next:
Validate, Support, Persist. Validate how your child feels even if you don't understand. Acknowledge his or her pain and emotions. Let your child know that you are available for them unconditionally. As difficult as it can be, try not to inundate him or her with a million questions. If your child shuts you out, be respectful but persistent in offering to listen and to help. If and when he or she begins to let you in, it's critical that you not pass judgment or interrupt. Thoughtful, intentional communication is key in moving forward through depression.
Seek professional help. Depression in teens and young adults can be murky waters to navigate and a lot of people don't know to start in getting the help they need. If your child is a young adult and lives outside of your home, getting help may become harder. Start by asking your family doctor for a referral to a psychologist or psychiatrist who specializes in teen or young adult depression. Asking trusted friends or family for referrals is also an option. Chances are, a lot of families are going through a similar situation, and the eager responses might surprise and empower you. From there, the counselor will give you the next steps in treatment, which could range from talk (cognitive) therapy to medication and healing approaches specific to your child. Be prepared that every counselor may not be a good fit and connecting your child with the right specialist may take longer than expected.
Baby steps to curb tech. To begin controlling tech use, take baby steps rather than asking your child to go cold turkey. If your child or adult child is clinically depressed, cutting off their social lifeline may make matters worse. Suggest the link between tech and emotions to your child and go from there. Ask your child to suggest changes to curb his or her tech. Small changes you can make as a parent might be: insisting on eye contact, no tech zones in the home, game nights, increasing outdoor family activities, and tech curfews. Take a minute to hear from this teen who took specific steps to curb his tech use and discovered a whole new world outside the digital chatter.
Additional Resources to Learn More:
The American Academy of Child and Adolescent Psychiatry 
Families for Depression Awareness
Hotlines and Web Sites for Teens & Families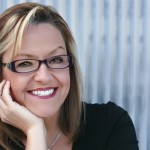 Toni Birdsong is a Family Safety Evangelist to McAfee. You can find her on Twitter @McAfee_Family. (Disclosures).
Stay Updated
Follow us to stay updated on all things McAfee and on top of the latest consumer and mobile security threats.