We can all agree, no one is rooting for the cyberbully. In fact, you've spent a hefty chunk of time worrying about—and coaching your kids—on how to deal with peers who might bully them.
But—gulp—what if your child is the cyberbully? Be honest—do you really know what your kids are up to online?
A new McAfee study* released today reveals that while parents believe they know what their kids are up to online, that's not always the case.
The study, "The Realities of Cyber Parenting: What Pre-teens and Teens Are Up To Online," reveals that while 94% of parents say they are aware of their child's behavior online, 35% of kids admit to bullying via social media. 
Those teens surveyed admitted they made fun of other people to someone else (19%), called someone fat or ugly or made fun of other physical appearances (16%), tagged mean pictures or threatened someone (10%).
As uncomfortable as it may be to imagine your angel slinging mud online, it's an idea worth exploring.
To get started, review your child's social media channels. Be on the lookout for comments, posts, or shares your child may be passing off as funny, cool, or silly that may take a jab at another person.
Cyberbullying includes:
Saying hurtful or intimidating things to someone on social media, through an email or via text.
Camouflaging hurtful or threatening comments with words like "jk" (just joking).
Using the Internet to ask people to vote for another person, such as "Is this person hot or not?" or "Would you go out with this person?"
Posting private photos, emails, texts, or private instant messages without the permission of another person.
Knowingly posting unflattering or embarrassing photos of another person along with negative comments (or joining in if another person does so first).
Spreading rumors or false information about another person online.
Calling people names, using racial slurs, or giving hurtful nicknames to people online.
Making any threat no matter how harmless you think it may be.
10 steps to take if your child is bullying others online:
If you find your child doing any of these things, it's time to talk. Be careful not to overreact or shame, but do address the situation immediately. It's likely if the behavior continues unchecked, another parent, school official, or even law enforcement could issue your child consequences before you do.
Take the time. Sit down with your child one-on-one and begin the conversation without accusing. View this as a teaching opportunity, one in which character is shaped, not judged.
Understanding. Remember, often children simply don't know what they don't know. Not all cyberbullies are bad kids; they are simply kids who do not fully understand the emotional or physical impact of their online actions.
The power of words. Stress the power of words and how hurtful words become when they are shared and multiplied online. Be frank about the very real consequences cyberbullying can have on another person such as depression, anxiety, and self-harm.
Empathy and compassion. Ask your child to put himself in the shoes of the other person. Ask him if someone directed the same post, photo or joke at him online how it might feel. If relevant, suggest your child make amends with the person they may have hurt.
Get visual. Kids respond well to video. Take a few minutes and watch a short YouTube video on cyber bullying together (we like this one) and discuss the possible short and long-term emotional impact of online gossip.
Get real. We suggest the entire family (kids over 13) sit down together and watch the movie Cyberbully. Dozens of teachable moments play out in this movie.
Establish consequences. Every parent will handle the consequences of cyber bullying differently. This is a great opportunity to stress the responsibility and privilege of using digital devices. Set clear consequences and then be sure to enforce them if bullying behavior continues.
Use discernment. Remember, the online culture teens create in peer groups may be harmless or ordinary to them but appear offensive to adults. Handle each situation with care and discernment so the conversation around digital responsibility remains open in your home.
Monitor, coach, praise. Moving forward monitor your child's online behavior, coach consistently, and while you enforce consequences also be sure to recognize his or her positive choices online.
*McAfee commissioned MSI International to conduct the online survey among 1,001 kids and teens ages 8 to 16 and 1,001 parents in the United States. The survey was split evenly among age and gender. The online interviews were conducted from April 28-May 12, 2015.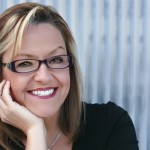 Toni Birdsong is a Family Safety Evangelist to McAfee. You can find her on Twitter @McAfee_Family.
Stay Updated
Follow us to stay updated on all things McAfee and on top of the latest consumer and mobile security threats.