Starting college marks the first of many adulting firsts — first dorm room, first roommate, first no-curfew-on-a-school-night — indeed, there are so many mind-blowing firsts to celebrate and enjoy. Unfortunately, going from mom and dad's house to your own domain with new tech habits also opens up your personal information. So, along with Freshman English and Econ 101, there are some unspoken college credits you've got to earn if you want to get out of the next four years with your tech and your identity in tact.
Broke? You are still a target!
Just because you're a college student who may lack the deeper pockets of an employed adult, doesn't mean you are any less of a target. If a cyber crook can't siphon actual dollars, he can find a dozen ways to use your personal data. For instance, with a social security number, a thief can do things like file a fraudulent tax return, apply for medical care, steal future benefits, and open bogus financial accounts. Now wouldn't that put a damper on a few dreams? Yes, it's all about fun and freedom until someone steals your identity on campus. So let's grab hold of some powerful, simple safeguards shall we?
5 Tech Smart Tips for College-Bound Kids
1. Avoid public machines. Welcome to the world of community technology, sharing devices, and public wi-fi. All of these tech practices open up your personal identity to theft. Don't use public machines if you don't have to. If you must log onto a public machine in a cyber cafe, library, or lab, be sure to change any passwords when you return to your personal device. Public devices are far more prone to hackers looking to steal login credentials and credit card numbers. Never, ever shop or type in your credit card or bank information to a shared computer.
2. Keep your guard up at all times. College is a tough place to learn that not all people can be trusted — even close friends. Sadly, it's true and many kids learn this the hard way. Keep private information private. Don't share too much until you've learned more about the people in your new community. Trust is built one brick at a time and although you may be excited about bonding with new friends, don't rush that desired bond by being overly generous. Avoid sharing passwords or leaving computer screens open in dorm rooms where anyone can check your browsing history, jump on to an open screen, or access financial information. Also, never lend your technology to someone else no matter what sob story they offer. Because your technology houses your private info, bank account information, and emails that may carry sensitive content, technology equates to cash for a hacker who knows his or her way around firewalls, vault apps, and weak passwords. Would you lend someone your credit card for the day? Alrighty then.
3. Use privacy mode. If you absolutely must use a shared device, get in the habit of browsing in privacy mode. Clear browser history, cookies, and quit all applications before logging off. This is easy to do so try to make it a logout habit. Again, never conduct a transaction of any kind on a shared device.
4. Don't take real danger lightly. You aren't in Kansas anymore. Technology is expensive, and a lot of people don't have what you have. Thieves are out in full force on college campuses with one goal: to steal smartphones, laptops, and tablets. And they've learned who to target — the unsuspecting newbies. Don't carry your tech in apparent laptop cases or carry it around uncased. Always pack it up in a backpack.  If you are in the library or a classroom and must take a coffee or bathroom break, take your laptop with you. Thieves are often swift and seamless, and you don't want to lose a semester's worth of work over a bathroom break.
5. Use public Wi-Fi with care. Everyone digs Starbucks and Dunkin Donuts for study sessions — especially hackers. Yes, it's convenient, but use public wi-fi with care. Use VPN software, which brings the security of a private network to an insecure network and blocks people from accessing your laptop or activity. Malware and phishing via mobile devices are skyrocketing. To protect yourself, be sure to change your passwords often. This is easy if you use a free password manager like True Key.
Do you have any tips we may have overlooked? Please share!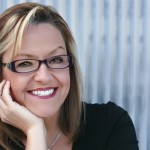 Toni Birdsong is a Family Safety Evangelist to McAfee. You can find her on Twitter @McAfee_Family and @ToniBirdsong
Stay Updated
Follow us to stay updated on all things McAfee and on top of the latest consumer and mobile security threats.