If you took an inventory of your family's connected devices, would you have three or four devices, or would it be more like 30? You might be surprised how connected your family has become. The gradual, gadget creep is real, as are the security risks that come with it. While the smart products we purchase — phones, thermostats, toys, appliances, and sprinkler systems — make life more efficient and yes, way more fun, we can't dismiss the risks that come with increased connectivity.
This ever-expanding grid of linked smart devices is called the Internet of Things or abbreviated, IoT. And, it's turning into a hot topic as more and more IoT devices fall prey to hackers.
Wired describes IoT like this: "Increased machine-to-machine communication; it's built on cloud computing and networks of data-gathering sensors; it's mobile, virtual, and instantaneous connection; and they say it's going to make everything in our lives from streetlights to seaports 'smart.'"
That's a great, overarching IoT description, but what exactly do IoT and its uncertainties mean for your family? This: Most everything computerized you purchase has a digital heartbeat that connects to the cloud, which puts your family's privacy and data at risk. And, because your devices are getting smarter, you have to keep pace with your family's digital security in a whole new way.
Unfortunately, the more we digitize our lives, the more excited hackers become. More devices mean more digital doors crooks can access to tap into your family's devices, observe your internet traffic, steal your personal documents, and even spy on you, real-time.
Most of the connected devices in your home (think smart TVs, toys, treadmills, appliances, security systems) connect to one router, which opens up your family's network to potential security risks. Unlike being able to lock your doors with a key to keeping the bad guys out, locking down your tech takes a few more steps, since your family's digital house is open 24/7.
A few examples of IoT attacks:
So are you feeling like you've somehow landed in the movie Matrix? Don't spend time thinking about what could happen but rather, do what you can today to minimize your risk. Here are a few things you can do right away to help guard your IoT home network and sleep a little easier.
6 tips to lock down your connected home
Secure your router. If your router isn't secure, it exposes your entire home system to hackers. Make sure your router is secure. Go into your router settings then follow these steps. Make sure you change your passwords frequently.
Change default passwords on new gadgets. If you don't replace the default password settings on your new devices, they're the same for everyone who bought one of those devices, which is a dream come true for a hacker. Once you've changed your factory passwords, regularly update your login information and passwords. Mark a date once a month on your family calendar to do this.
Stay on top of updates. Manufacturers of IoT devices often upgrade the firmware to improve performance and security. If you get an update email for that drone, Fitbit, Amazon Echo, or wireless door lock, don't blow it off. Make sure you take the time to download and update.
Disable UPnP. Many devices come equipped to roam and discover other devices, or Universal Plug 'n' Play (UPnP). Like Location Services on your phone, disable this feature. Using UPnP can poke a hole in your router's security shield and leave your family vulnerable.
Limit your circle of trust. Be sure to name your home network something other than your family name and don't be casual when it comes to giving out your password. Treat your network password the way you would a house key. Think about creating a guest network so visitors can connect without gaining access to your family's other networked devices or shared files.
Research, analyze new devices. More than ever, it's important to compare potential devices, paying particular attention to security standards. Read customer reviews, Google security issues, and make security part of your purchase decision — you won't regret it.
These few, simple precautions, taken regularly, can save your family the heartache of being a victim. Cyber attacks via IoT devices are on the rise, and the unsecured IoT infrastructure seems to be the hacker's preferred mode of entry. As with any crime, we are never powerless unless we forfeit our power by ignoring the warnings; so don't be a victim.
Stay tuned in February for more on the dimensions of IoT and how you and your family can enjoy a safe, connected life at home and on the go. Also, stay on top of the latest consumer and family threats by following @McAfee_Family on Twitter. Also, take a minute and 'Like' us on Facebook.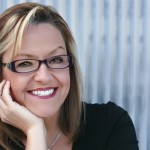 Toni Birdsong is a Family Safety Evangelist to McAfee. You can find her on Twitter @McAfee_Family.
Stay Updated
Follow us to stay updated on all things McAfee and on top of the latest consumer and mobile security threats.