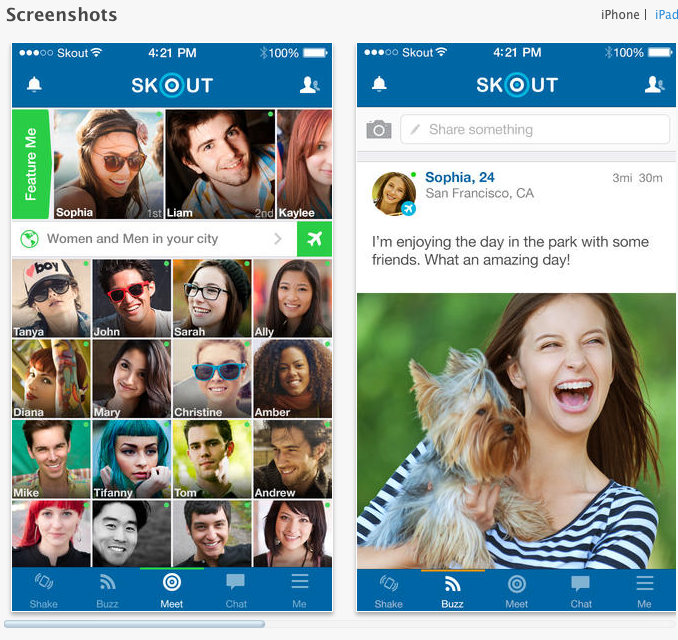 The willingness to date a stranger is nothing new. Remember the personal section of newspapers? How about the TV show Love Connection or that well-meaning friend that set you up with the "perfect" guy? Along with the Internet came online dating sites such as eHarmony that quickly mainstreamed digital dating. More recently, during the 2014 Winter Olympics, the dating app Tinder made headlines as the hot app that allowed young Olympians to meet up with one another.
Today, mobile phone apps—enhanced by GPS—have taken our willingness to meet strangers to a new level increasing our sense (or illusion) of accessibility and community. But what happens when these seemingly harmless dating apps find their way onto your teens' phone?
It's true: great relationships have bloomed via mobile apps and dating sites (one in five that result in marriage). However, our focus on this blog is family safety so that's the POV from which we write. Dating apps become unsafe the moment they equip a minor to meet up with a stranger, hence the spotlight on risk.
While each app we looked at below has an age requirement, we know that kids jump right over them. On every site you will find impressive safety, privacy, and behavior policies. Still each carries a 12+ or 17+ rating due to: "Profanity or Crude Humor, Sexual Content and Nudity, Alcohol, Tobacco, or Drug Use or References, Mature/Suggestive Themes." So, "danger" is in the eye of the beholder.
Spot the Apps:
There are several dozen popular dating apps. A majority simply let a user set up a profile then access and contribute to a live feed much like a chat board. Some apps will go a step further and ask users to list interests and then match like connections.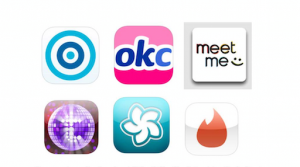 Some of the apps you may see on your kids' phone or PC include: Meetme.com (no age requirement, rated "medium" maturity), OKCupid (rated 12+ and has an 18+ age requirement) Tinder (rated 12+ and has a 13+ age requirement), Skout (rated 12+ and has a 13+ age requirement), Blendr (17+), and Tingle (rated 17+ and has an 17+ age requirement).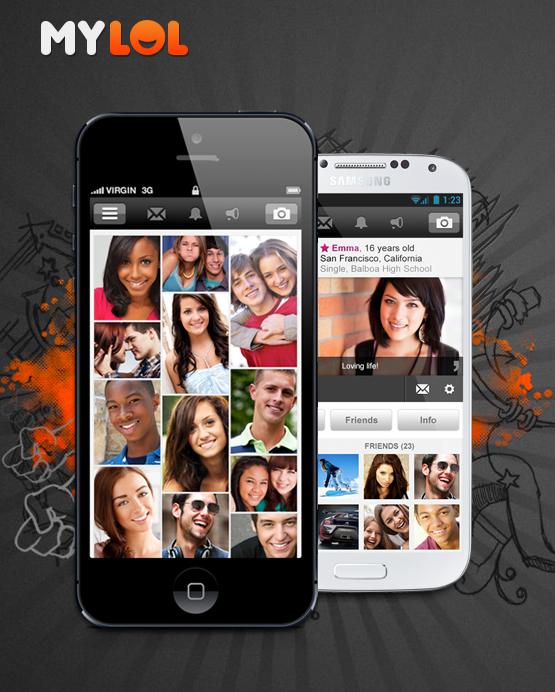 One site we found specifically designed for teens is called MyLOL and appears quite safe to use (with a parents' knowledge). Kids from 13-18 connect, chat and basically, share thoughts. It lacks the sexual overtones and crude banter of other sites, which means a behavior policy is enforced. The MyLOL blog is also impressive with helpful articles targeting teens such as: 15 Early Signs to Recognize an Online Predator, How to Nail that Perfect Summer Job, and 13 Early Signs of an Abusive or Controlling Relationship.
However, there's no safeguard in place that identifies if the person you are talking to is actually a teen (I registered under a younger birth date in order to analyze the site). But then again, there's really no way to verify age, which becomes the danger with any social network. However, if you agree that your child can use this app/site, like all other social networks, require her to share her password and max the privacy options available on the site.
Know & Communicate the Risks:
Personal safety is at risk when an online connection turns in to a face-to-face encounter, especially if you are a minor.
Using mobile dating apps with GPS can easily be hacked compromising a user's location.
Your child could be interacting with (and manipulated by) a predator or dangerous person posing as a teen.
Some users of dating apps are on the app to "hook up" briefly. This culture could emotionally damage a minor.
Some dating apps (depending on the culture of the app) lack authenticity, adequate privacy, and safety standards.
Sexting could become an issue since photo sharing dominates the online dating culture.
Online communication can create a false sense of intimacy and closeness. Researchers call this the hyperpersonal effect of online communication versus face-to-face relationships. This is a risk to an emotionally immature youth.
Online dating sites have been connected to stalking and domestic violence.
Warning Signs: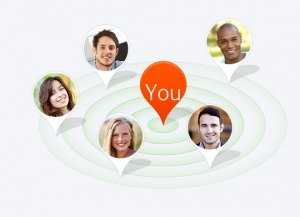 If you scroll through his phone and there are an unusual number of photos people you don't recognize. The pictures of girls may have provocative looks and the pictures of boys will often sport a bare chest and a six-pack.
You find similar photos collected and hidden on the family PC.
Your son or daughter's phone has a handful of texts (or emails) from screen names rather than names of real people.
Your son or daughter repeatedly answers "no one" when you ask whom he or she is chatting with.
Most people want to connect with peers and hope to someday find "the one." Your teen is no different and his or her journey is just beginning. As parents, we can stay alert, coach from the sidelines and remind them of the risks.
All dating apps (or social networks for that matter) are not bad and some may connect young people in very genuine and affirming ways. However, if the app is designed to cater to adults, there could be emotional as well as safety risks to a minor who ignores the restrictions. Talk to your kids about the risks and encourage them to use the social networks that you've both agreed on.
What do you think about teens and dating apps? Would you let your teen use them?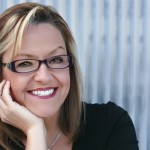 Toni Birdsong is a Family Safety Evangelist to McAfee. You can find her on Twitter @SafeEyes. 
Stay Updated
Follow us to stay updated on all things McAfee and on top of the latest consumer and mobile security threats.