If you are the parent of a tween or teen, you know the challenge of setting and following through with consequences. You've worked hard to establish ground rules, but human nature and the sometimes rocky road to maturity guarantees your child is going to push, step, and even leap outside the agreed to lines. If you are like many parents, your first instinct is to restrict the thing they love the most, which is communication with their peers and the dependence they have on their phones.
There are a few problems with that approach, the first of which, you know well: Taking their phone is hard on you as well because you've become just as dependent on instant communication via the phone as they have. Too, if your teen drives a vehicle or is away from home for the day, the phone adds a layer of safety to the family dynamic.
The second hurdle — which you may or may not realize — is that with or without their phones, most teens have created an alternative communication grid that ensures there's barely a hiccup if anyone gets a phone taken away.  To clarify: This post is not an, 'us against them' post, or an 'outsmart them' strategy, it's simply a dose of reality that my influence and inform everyday parenting decisions.
A few ways kids can maintain their social life without their phones include:
Laptop or PC. Because schools now require kids to be online to get assignments via internal assignment platforms and email, your child will likely ask you to log onto his or her laptop or family PC to do homework. Can't be helped, right? In doing that, they will also quietly log on to their favorite apps SnapChat, Twitter, or Instagram account and talk to friends non-stop.  Solution: Monitor homework time. 
Ipad and tablets. Kids will also ask to read or do an assignment via the Ipad or tablet; you can't cut them off from learning, right? Wrong. They can again download their favorite social apps as well as chat apps they hope you know nothing about such as Kik Messenger. Solution: Monitor homework and tv time.
Borrowed phones and iPods. I hate to make it sound like your kids are part of the teen tech mafia, but they keep their old phones for a reason. While that old iPhone, Android may be without phone service, the social and texting apps on them can still be used—and you can bet they are. As one forthcoming teen shared with me, "we all keep our phones in case someone gets their phone taken away." The same applies to borrowed functioning iPods, which are app ready. Solution: 1) If you are restricting smartphone, you need to take away the iPod (music) as well 2) Be upfront. Ask your kids if they've borrowed a phone 3) Check backpacks for rogue phones. 
Game Systems and TV. Gaming systems have chat and messaging that kids use all the time. In addition,  social media and television are now overlapping so all of the apps you get on your phone can be easily accessed via most TVs — something kids realize but some parents may not. Kids can quickly access their Facebook, Twitter. If your TV isn't a smart TV, kids know they can borrow a Smart Stick and hook it onto their HDTV to turn it into a Smart TV (wifi-access) television and access many of their favorite social networks. Solution: 1) Go to the network settings on your TV and password protect it 2) Monitor media 3) take away all media in addition to the phone.
Private messaging. Everything seems quiet on the posting front. You've checked, and your child is not posting on Facebook, Instagram, Twitter, and you have their phone, so SnapChat is out, right? Not so much. If you kids are logging on to their apps via any of the devices listed above, chances are they know better than to post in the public stream. What they will be doing is using the private messaging of Twitter, Instagram, and SnapChat (accessed via other devices) as an alternative way to text and communicate without feeling the loss of their personal smartphone. Solution: Monitor homework and tv time. 
So what's the alternative to taking your child's tech as a consequence? Well, if you know the loopholes listed above, tech restriction is still an option (even though your child will be clearly annoyed with your roadblocks). If your child is over 16 and loves the freedom of driving, that restriction is always an excellent option.
Experts agree: Strong ground rules and equally strong communication provide the best discipline. If family rules are vague or brought up only when your child messes up (i.e., grades, responsibilities, or behavior), he or she will have a tough time staying on track. Look for empowering opportunities for your child take responsibility for his or her mistakes. That means, rather than grounding a teen for something such as fighting with a sibling, find a way for that child to repair the relationship and restore trust. When you give a child responsibility for his or her actions and are careful to be consistent with both ground rules and consequences, discipline affirms to kids you care, and they are secure.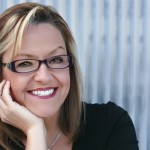 Toni Birdsong is a Family Safety Evangelist to McAfee. You can find her on Twitter @McAfee_Family. 
Stay Updated
Follow us to stay updated on all things McAfee and on top of the latest consumer and mobile security threats.