From Workshops to Leader Panels: A Recap of Women's History Month at McAfee
March is Women's History Month and International Women's Day, and at McAfee, we partnered with McAfee Women in Cyber Security (WISE) Community to organize opportunities to learn from each other, find inspiration in shared experiences, and forge new connections.
Speaker events throughout the month opened the door for discussions about inclusion and equity. With awareness, we can make a difference. Check out what we've been up to.
We joined a panel discussion: A Leader's Lens on Equity
Team McAfee joined a discussion with McAfee leaders. The conversation focused on the challenges women often face and issues of equity. Panelists shared their personal experiences and learning, and we explored how we can embrace and advance equity in our workplace. We discussed what it means to be truly inclusive and how we can continuously improve — we all have a part to play.
Here are just a few snippets from the panelists on how we can embrace equity:
"Embracing equity requires action – be an ally and give everyone at the table a voice."

​​​​​​​- Jennifer Biry, Chief Financial Officer

"We all have a responsibility to identify inequality. Speak up and give everyone a chance to be successful."

– Vonny Gamot, VP of Sales​​​​​​​

"It takes all of us. Be aware of behaviors that prevent voices from being heard and then address it with honestly."

– Steve Grobman, Chief Technology Officer

"Not treating people equitably impacts people at their core."

– Tina Muller, VP of Operations and Chief of Staff

"If we are to make dent in equity, it's up to men and women to clear a path."

– Jeff Ryan, Chief People Officer

"Our job doesn't end with opportunities. It extends to providing the right support and tools."

– Arati Sankhe, ​​​​​​​Sr Dir, Software Engineering

We listened to Jacqueline Tame's Story on redefining roles and careers
Jacqueline Tame, Director of Government Affairs for PsiQuantum and senior advisor to the Chief Digital and AI Officer of the U.S. Department of Defense, joined Team McAfee to round-up the month. Jacqueline shared her personal and professional challenges, how she overcame them, and how they shaped her into the woman and professional she is today.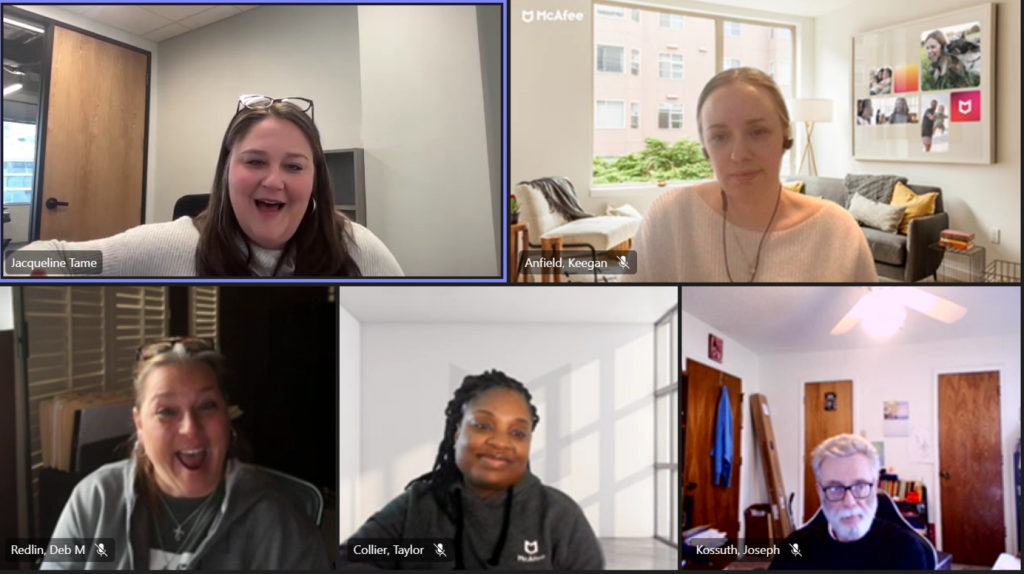 We tuned into a workshop rich with insights
Binda Bhati, a human and organizational psychologist with over 20 years of experience, led a workshop about unconscious minimizers. She provided amazing insights on how women can identify and redefine their identities, combat imposter syndrome, and be more confident in their abilities.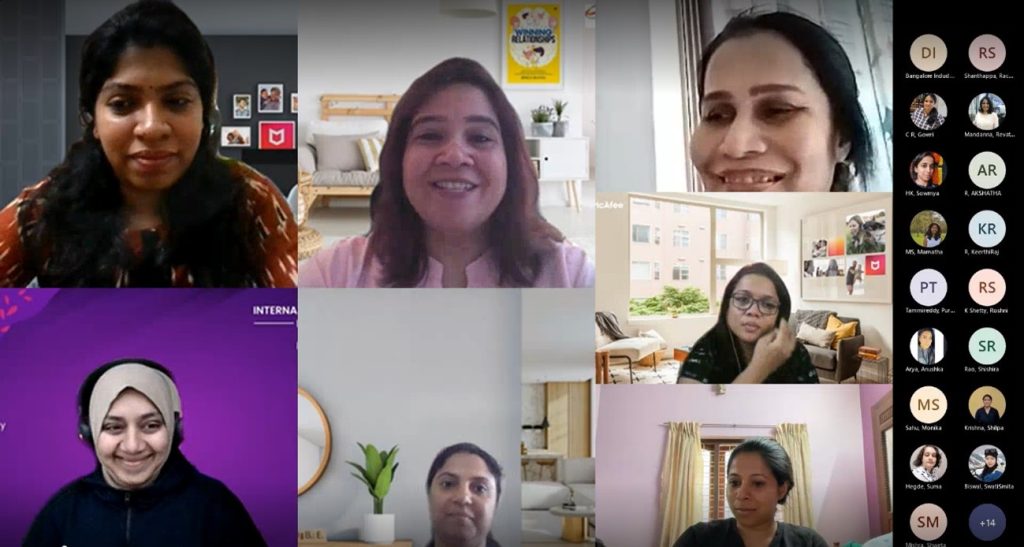 We continue to advance equity and inclusion
McAfee continues to celebrate our women and reinforce our company-wide commitment of fostering an inclusive place to work beyond Women's History Month. We're proud of our record of supporting women in the workplace — including four years of pay parity — and we'll continue to do our part to create a culture where everyone feels valued and respected.
Stay Updated
Follow us to stay updated on all things McAfee and on top of the latest consumer and mobile security threats.