Authored by Dexter Shin 
Minecraft is a popular video game that can be played on a desktop or mobile. This is a sandbox game developed by Mojang Studios. Players create and break apart various kinds of blocks in 3-dimensional worlds and they can select to enjoy Survivor Mode to survive in the wild or Creative Mode to focus on being creative. 
Minecraft's popularity has led to many attempts to recreate similar games. As a result, there are so many games with the same concept as Minecraft worldwide. Even on Google Play, we can easily search for similar games. McAfee Mobile Research Team recently discovered 38 games with hidden advertising. These HiddenAds applications discovered on the Google Play Store and installed by at least 35 million users worldwide, have been found to send packets stealthily for advertising revenue in bulk.  
McAfee, a member of the App Defense Alliance, focused on protecting users by preventing threats from reaching their devices and improving app quality across the ecosystem. reported the discovered apps to Google, which took prompt action and the apps are no longer available on Google Play. Android users are protected by Google Play Protect, which can warn users of identified malicious apps on Android devices, and McAfee Mobile Security detects this threat as Android/HiddenAds.BJL. For more information, and to get fully protected, visit McAfee Mobile Security. 
How is it distributed to

users?
They were officially uploaded to Google Play under various titles and package names. Many games have already been downloaded by users, including apps with 10M+ downloads.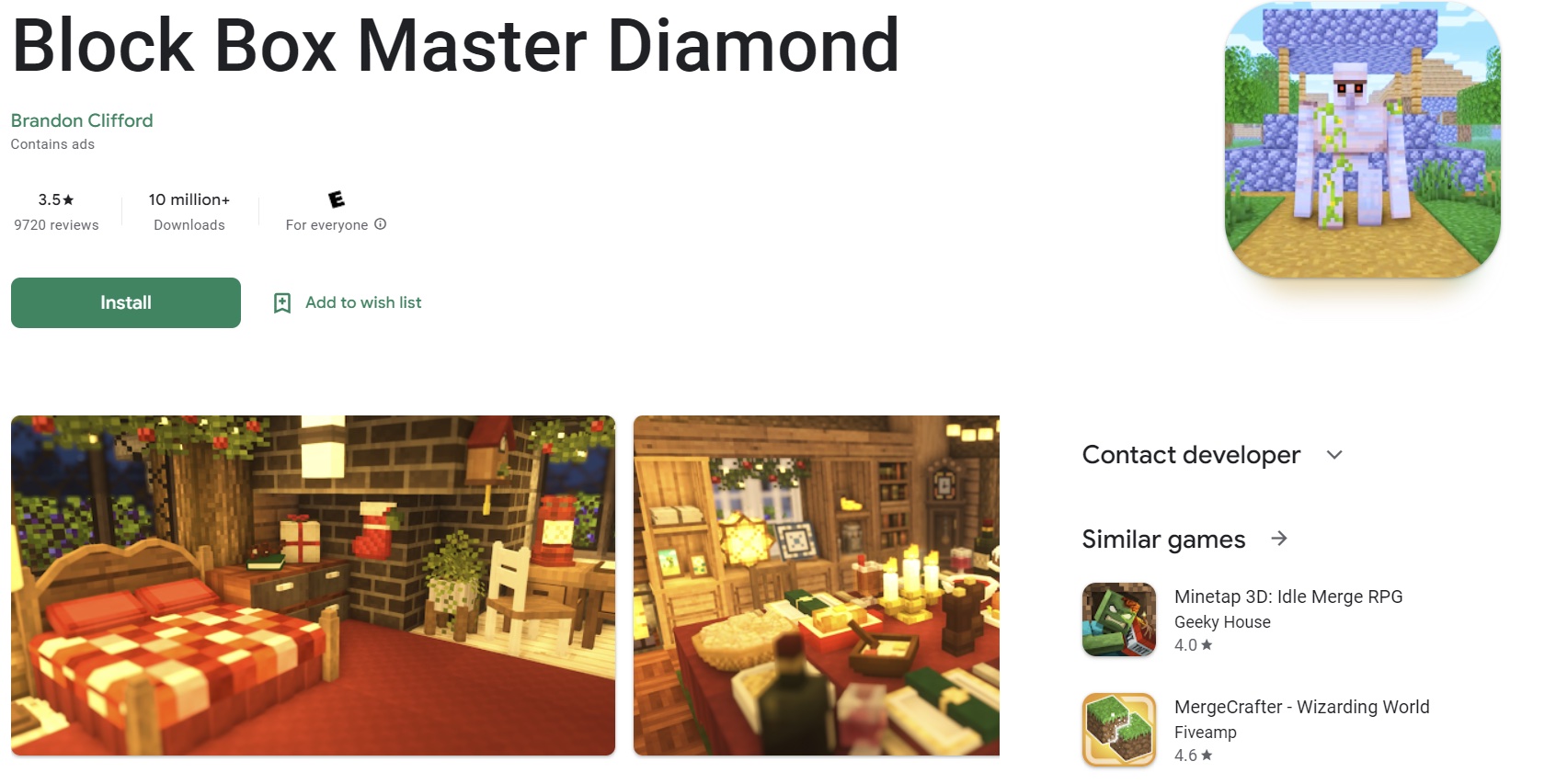 Figure 1. 10M+ downloaded app being one of them 
Also, because they can play the game, users can't notice the large amount of advertising packets being generated on their devices.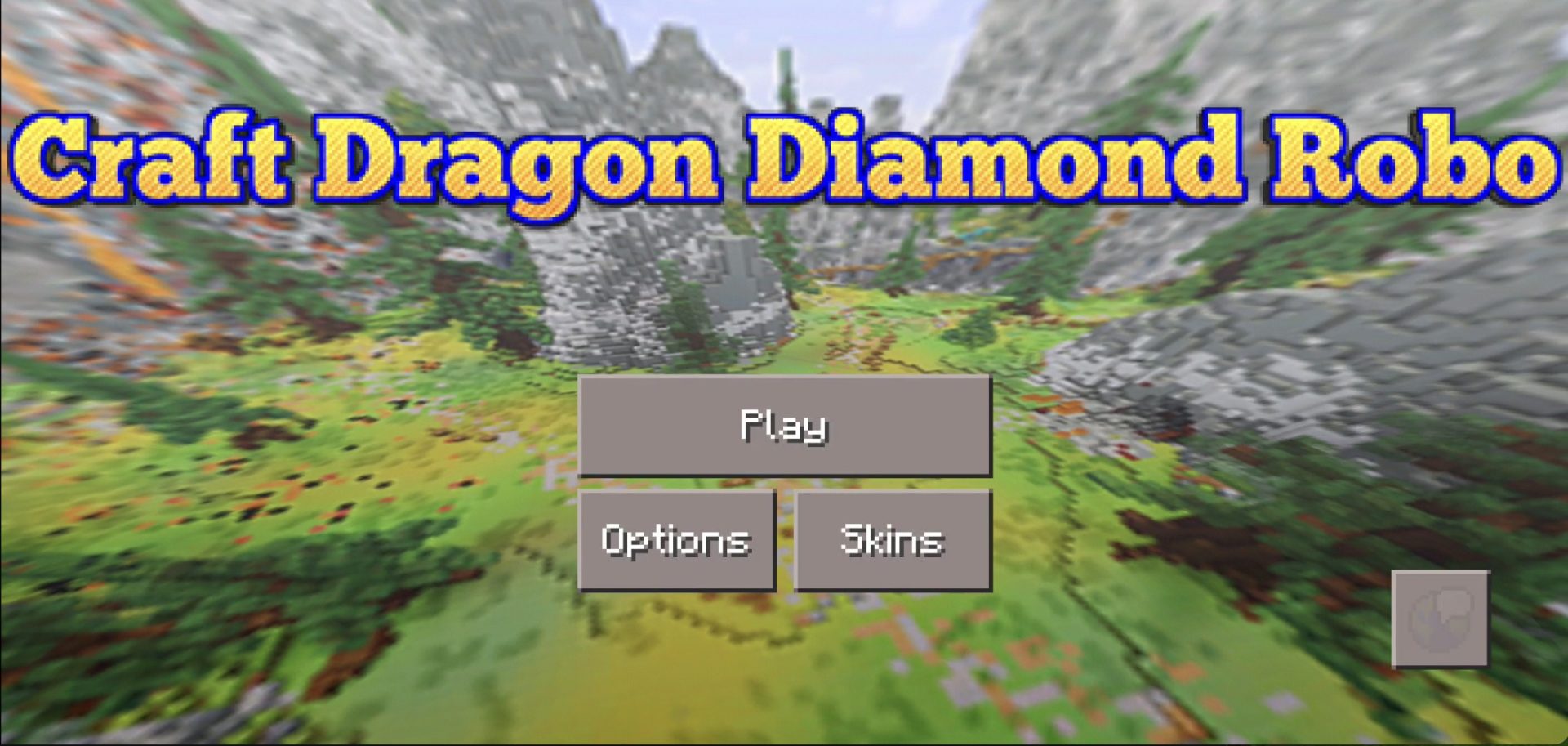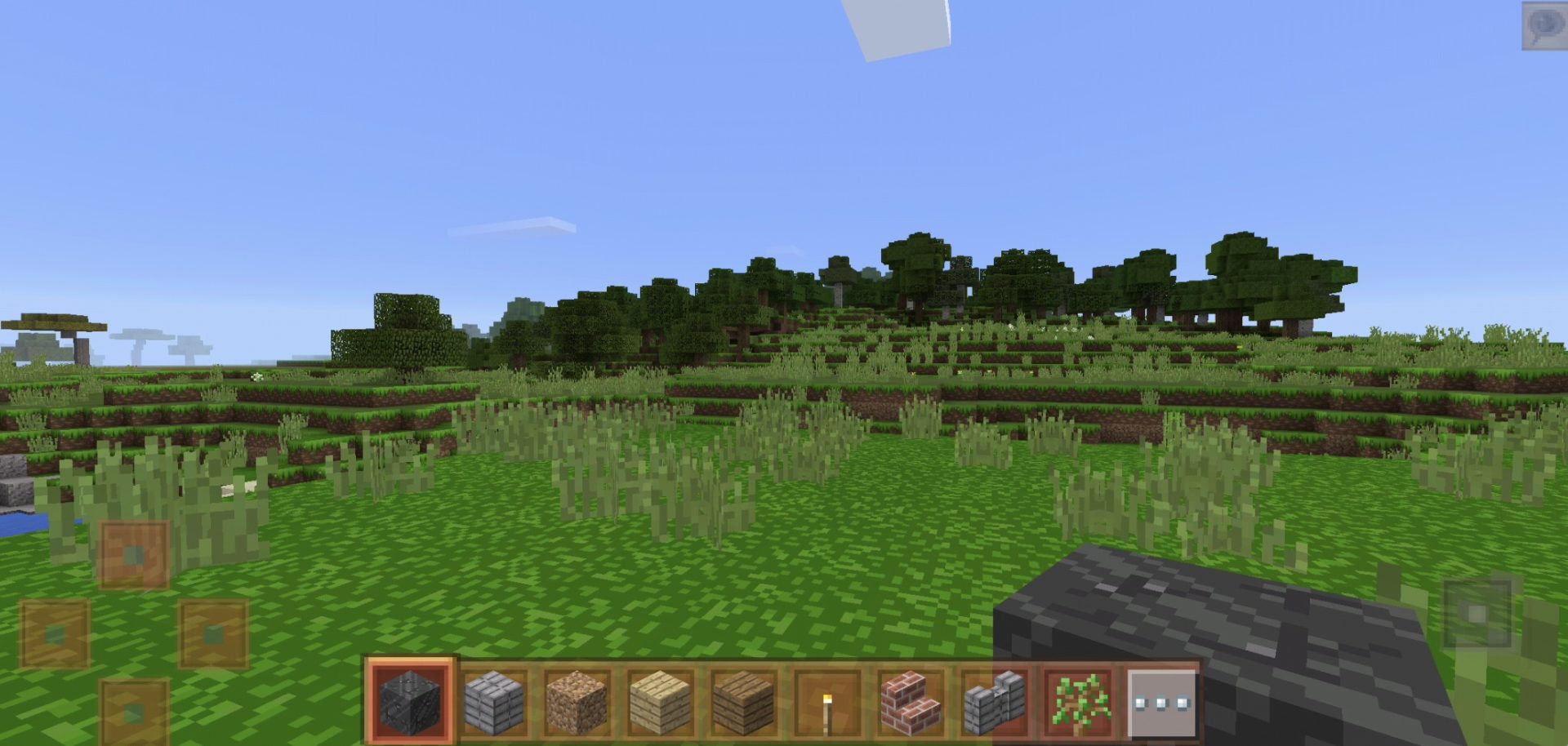 Figure 2. Game screen that can be played 
What does it

do?
After the game is running, the user can play without any problems in the block-based world, only like Minecraft-type games. However, advertisement packets of various domains continuously occur on the device. For example, the four packets shown in the picture are questionable packets generated by the ads libraries of Unity, Supersonic, Google, and AppLovin. Unfortunately, nothing is displayed on the game screen. 

Figure 3. Continuous advertising packets 
What's even more interesting is the initial network packets of these games. The structure of the initial packet is very similar. All domains are different. But using 3.txt as the path is equivalent. That is, packets in the form of https://(random).netlify.app/3.txt commonly occur first. The picture below is an example of the first packet extracted from three different apps.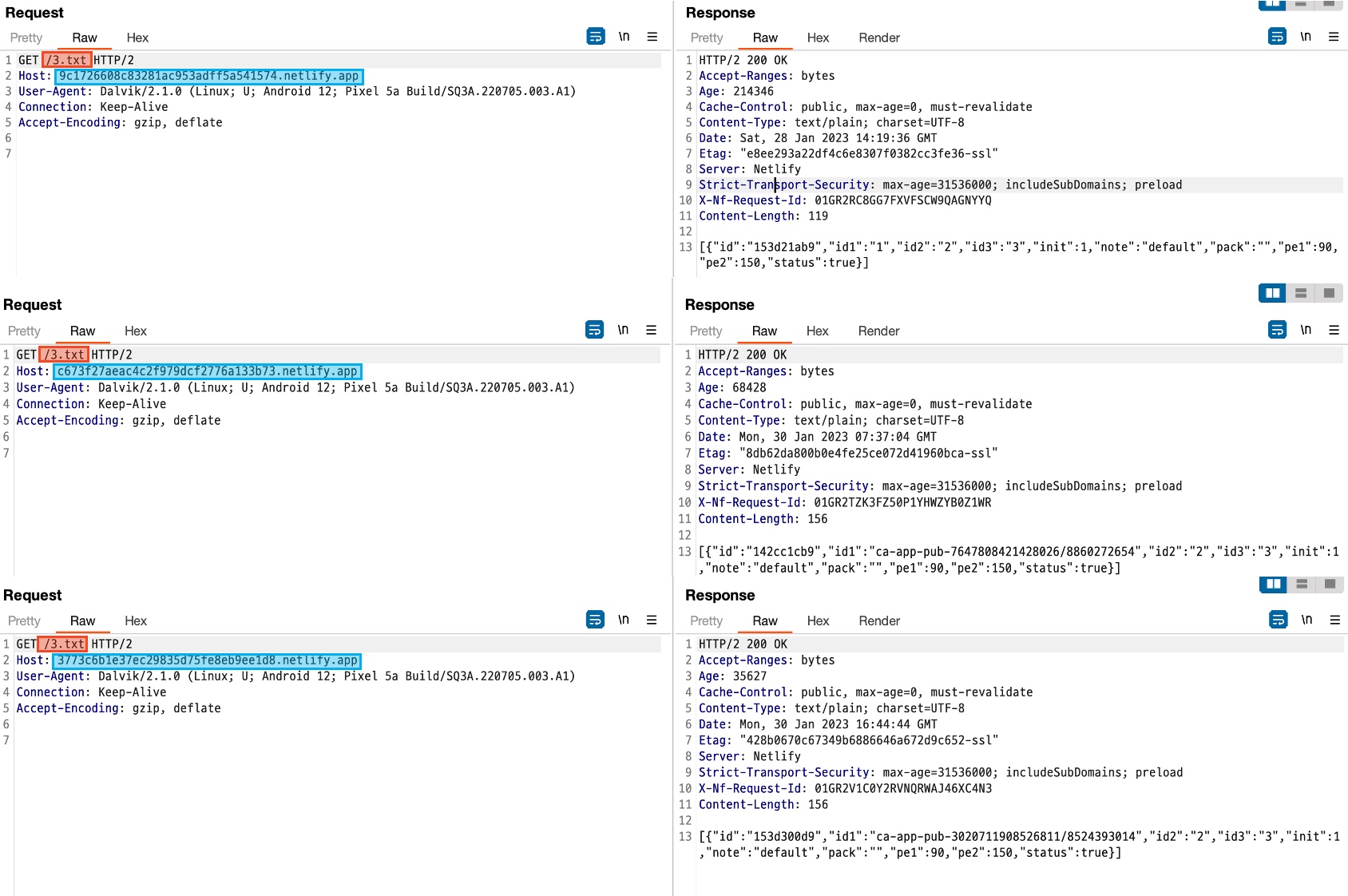 Figure 4. Similarity of the initial packet form 
Users

affected

worldwide
This threat has been detected in various countries around the world. Indicated by our telemetry, the threat has been most prominently detected in the United States, Canada, South Korea, and Brazil.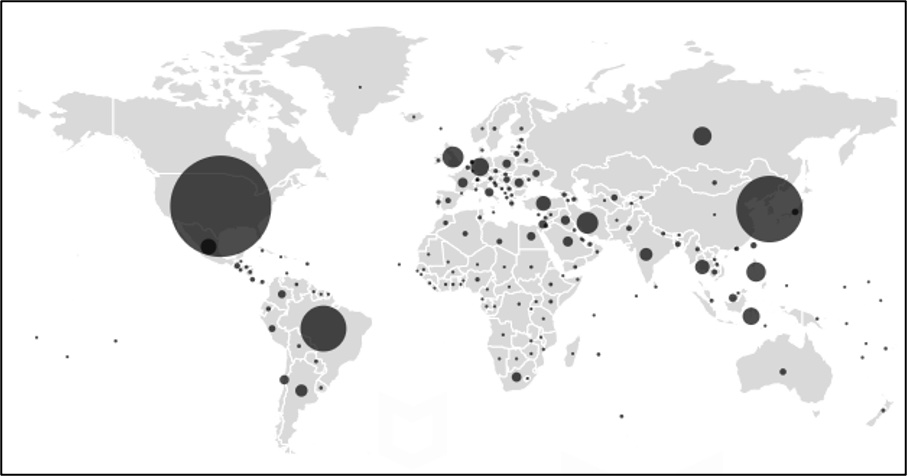 Figure 5. Users around the world who are widely affected 
As we featured in the McAfee 2023 Consumer Mobile Threat Report, one of the most accessible content for young people using mobile devices is games. Malware authors are also aware of this and try to hide their malicious features inside games. Not only is it difficult for general users to find these hidden features, but they can easily trust games from official stores such as Google Play. 
We first recommend that users thoroughly review user reviews before downloading applications from the store. And users should install security software on their devices and always keep up to date. 
Indicators of Compromise
Package Name

 

Application Name

 

SHA256

 

GooglePlay

 

Downloads 

com.good.robo.game.builder.craft.block

 

Block Box Master Diamond

 

300343e701afddbf32bca62916fd717f2af6e8a98fd78cc50d11f1154971d857

 

10M+

 

com.craft.world.fairy.fun.everyday.block

 

Craft Sword Mini Fun

 

72fa914ad3460f9e696ca2264fc899cad20b06b640a7adf8cfe87dd0ea19e137

 

5M+

 

com.skyland.pet.realm.block.rain.craft

 

Block Box Skyland Sword

 

d15713467be2f60b2bc548ddb24f202eb64f2aed3fb8801daec14e708f5cee5b

 

5M+

 

com.skyland.fun.block.game.monster.craft

 

Craft Monster Crazy Sword

 

cadbc904e77feaaf4294d218808f43d50809a87202292e78b0e6a3e164de6851

 

5M+

 

com.monster.craft.block.fun.robo.fairy

 

Block Pro Forrest Diamond

 

08429992bef8259e3011af36ad9d3c2a61b8df384860fd2a007a32a1e4d634af

 

1M+

 

com.cliffs.realm.block.craft.rain.vip

 

Block Game Skyland Forrest

 

34ef407f2bedfd8485f6a178f14ee023d395cb9b76ff1754e8733c1fc9ce01fb

 

1M+

 

com.block.builder.build.clever.craft.boy

 

Block Rainbow Sword Dragon

 

23aa3cc9481591b524a442fa8df485226e21da9d960dc5792af4ae2a096593d5

 

1M+

 

com.fun.skyland.craft.block.monster.loki

 

Craft Rainbow Mini Builder

 

88fa7de264c5880e65b926df4f75ac6a2900e3718d9d3576207614e20f674068

 

1M+

 

com.skyland.craft.caves.game.monster.block

 

Block Forrest Tree Crazy

 

010c081e5fda58d6508980528efb4f75e572d564ca9b5273db58193c59987abf

 

1M+

 

com.box.block.craft.builder.cliffs.build

 

Craft Clever Monster Castle

 

11c5e2124e47380d5a4033c08b2a137612a838bc46f720fba2a8fe75d0cf4224

 

500K+

 

com.block.sun.game.box.build.craft

 

Block Monster Diamond Dragon

 

19ad0dc40772d29f7f39b3a185abe50d0917cacf5f7bdc577839b541f61f7ac0

 

500K+

 

com.builder.craft.diamond.block.clever.robo

 

Craft World Fun Robo

 

746e2f552fda2e2e9966fecf6735ebd5a104296cde7208754e9b80236d13e853

 

500K+

 

com.block.master.boy.craft.cliffs.diamond

 

Block Pixelart Tree Pro

 

25b22e14f0bb79fc6b9994faec984501d0a2bf5573835d411eb8a721a8c2e397

 

500K+

 

com.fun.block.everyday.boy.robo.craft

 

Craft Mini Lucky Fun

 

9fdddf4a77909fd1d302c8f39912a41483634db66d30f89f75b19739eb8471ff

 

500K+

 

com.builder.craft.block.sun.game.mini

 

Block Earth Skyland World

 

b9284db049c0b641a6b760e7716eb3561e1b6b1f11df8048e9736eb286c2beed

 

500K+

 

com.dragon.craft.world.pixelart.block.vip

 

Block Rainbow Monster Castle

 

d6984e08465f08e9e39a0cad8da4c1e405b3aa414608a6d0eaa5409e7ed8eac1

 

500K+

 

com.craft.vip.earth.everyday.block.game

 

Block Fun Rainbow Builder

 

f3077681623d9ce32dc6a9cbf5d6ab7041297bf2a07c02ee327c730e41927c5f

 

500K+

 

com.block.good.mini.craft.box.best

 

Craft Dragon Diamond Robo

 

e685fb5a426fe587c3302bbd249f8aa9e152c1de9b170133dfb492ed5552acc9

 

500K+

 

com.lucky.robo.craft.loki.block.good

 

Block World Tree Monster

 

06c3ba10604c38006fd34406edd47373074d57c237c880a19fb8d3f34572417d

 

100K+

 

com.caves.robo.craft.dragon.block.earth

 

Block Diamond Boy Pro

 

122406962c303eaeb9839d767835a82ae9d745988deeef4c554e1750a5106cf0

 

100K+

 

com.tree.world.city.block.craft.crazy

 

Block Lucky Master Earth

 

e69fe06cb77626be76f2c92ad4229f6eb04c06c73e153d5424386a1309adbd15

 

100K+

 

com.game.skyland.craft.monster.block.best

 

Craft Forrest Mini Fun

 

e5fc2e6e3749cb4787a8bc5387ebb7802a2d3f9b408e4d2d07ee800056bb3e16

 

100K+

 

com.everyday.vip.caves.house.block.craft

 

Craft Sword City Pro

 

318165fd8d77a63ca221f5d3ee163e6f2d6df1f2df5c169aca6aca23aef2cf25

 

100K+

 

com.cell.rain.block.craft.loki.fairy

 

Block Loki Monster Builder

 

4f22be2ce64376f046ca180bd9933edcd62fd36f4a7abc39edf194f7170e2534

 

100K+

 

com.block.good.sun.boy.craft.fun

 

Block Boy Earth Mini

 

3b0cf56fb5929d23415259b718af15118c44cf918324cc62c1134bf9bc0f2a00

 

100K+

 

com.fairy.builder.sun.skyland.craft.block

 

Block Crazy Builder City

 

537638903f31e32612bddc79a483cb2c7546966cca64c5becec91d6fc4835e22

 

100K+

 

com.monster.house.good.block.earth.craft

 

Craft Sword Vip Pixelart

 

5f85f020eb8afc768e56167a6d1b75b6d416ecb1ec335d4c1edb6de8f93a3cad

 

100K+

 

com.block.best.boy.craft.sword.cell

 

Block City Fun Diamond

 

698544a913cfa5df0b2bb5d818cc0394c653c9884502a84b9dec979f8850b1e7

 

100K+

 

com.crazy.clever.city.block.caves.craft

 

Craft City Loki Rainbow

 

ba50dc2d2aeef9220ab5ff8699827bf68bc06caeef1d24cb8d02d00025fcb41c

 

100K+

 

com.cliffs.builder.craft.block.lucky.earth

 

Craft Boy Clever Sun

 

77962047b32a44c472b89d9641d7783a3e72c156b60eaaec74df725ffdc4671b

 

100K+

 

com.lucky.best.block.game.diamond.craft

 

Block City Dragon Sun

 

ac3d0b79903b1e63b449b64276075b337b002bb9a9a9636a47fdd1fb7a0fe368

 

100K+

 

com.build.craft.boy.loki.master.block

 

Craft Loki Forrest Monster

 

a2db1eba73d911142134ee127897d5857c521135a8ee768ae172ae2d2ee7b1d4

 

100K+

 

com.build.lokicrafts.master.forest

 

Lokicraft: Forrest Survival 3D

 

0f53996f5e3ec593ed09e55baf1f93d32d891f7d7e58a9bf19594b235d3a8a84

 

50K+

 

com.sun.realm.craft.lucky.dragon.block

 

Craft Castle Sun Rain

 

1e74e73bc29ce1f55740e52250506447b431eb8a4c20dfc75fd118b05ca18674

 

50K+

 

com.block.craft.vip.sun.game.box

 

Craft Game Earth World

 

7483b6a493c0f4f6309e21cc553f112da191b882f96a87bce8d0f54328ac7525

 

50K+

 

com.rain.crazy.lucky.pro.block.craft

 

Craft Lucky Castle Builder

 

de5eb8284ed56e91e665d13be459b9a0708fa96549a57e81aa7c11388ebfa535

 

50K+

 

com.JavaKidz.attacksnake

 

Craftsman: Building City 2022

 

e19fcc55ec4729d52dc0f732da02dc5830a2f78ec2b1f37969ee3c7fe16ddb37

 

50K+

 

com.skyland.house.block.craft.crazy.vip

 

Craft Rainbow Pro Rain

 

a7675a08a0b960f042a02710def8dd445d9109ca9da795aed8e69a79e014b46f

 

50K+

 
Stay Updated
Follow us to stay updated on all things McAfee and on top of the latest consumer and mobile security threats.