You've been fortunate over the years — no lost phone, no credit
card fraud, no computer viruses. Still, deep down, you fear your sloppy digital habits will eventually catch up with you. So, instead of carrying a feeling of dread and denial into the new year, how about bringing confidence and peace of mind? It's a new year and the perfect time to take a few easy steps and make 2017 your most unhackable, cyber-savvy year ever.
7 ways to tighten up your digital habits:
Two-factor authentication. This small action sounds like a big deal but it's easy, and it's important. Two-factor authentification is putting two layers of security on any personal information channels you frequent. Be it your phone, Facebook, your email, or your bank account, taking the extra time to implement a two-step password entry means potential crooks will get frustrated and move on to a more hackable account. Take this step: Go into the account settings of any important account and manually opt for a two-factor authentication account entry.
Steer clear of public wifi. Working from a public location like a coffee shop can be convenient, fun, and a great way to get inspired. However, it only takes one nosey, unethical person at that location to access your computer through the shared public network. Snoopers can easily access your passwords, emails, and anything else on your computer. Solution: Do your sensitive work at home or in the office on a secure, password-protected network and save your non-wifi workload such as report reading or writing (sans wifi) for the coffee shop. Avoid doing any banking or private work on public wifi, especially. Tip: Look in the search bar where the URL comes up. If you see an "s" in the website address, i.e., "https" at the front of the address, that website is safe and encrypted, which means your data can't be read in transmission. If you only see "http," that site isn't secure. So do not proceed. Take this step: If you are working on public wifi, go to your security settings and enable your firewall, which will help block out all incoming traffic and keep potential criminals out.
Don't get lazy with passwords. The most common mistake consumers make, according to McAfee'sDigital Asset Study, is using the same password for all or most online accounts. If this is you, break this poor habit once and for all in 2017. Take this step:  Take an hour out of your day and change and document all of your passwords for 2017. Once you've beefed up your passwords, you can simplify the password process by using True Key multi-factor authentication service (hey — it's also free)!
A strong password has all of the following characteristics:
It is at least ten characters in length
It doesn't contain any word or words found in the dictionary
It mixes capital and lower-case letters
It contains special characters like numbers, punctuation marks, or symbols.
4. Declutter your devices. Simplify, simplify, simplify your new year and your safety will improve immediately. With so many digital assets flying at us each day — email, images, files, documents, attachments — it's easy to get overwhelmed. And, when we are overwhelmed, it's easy to get sloppy in the places that matter most — like privacy. So, kick off the new year by decluttering your devices so you can focus on safety.
Smartphone: 1) Purge those dormant, unused apps on your phone and desktop. 2) Organize your apps into folders on your home screen. Here's how to do it on your Android or iPhone.
Laptop, iPad, tablet: Organize your desktop files into folders and organize your folders by years, i.e., 2014, 2015, 2016. If you have old files either purge them or archive them in a folder or hard drive that doesn't visually clutter your desktop.
Laptop: Clean up your email. January is an excellent time to purge old emails, build folders, review and file flagged files, and delete old emails with large attachments that may be using memory on your computer. Need to purge all the spam in your inbox? Unroll.me is a free, fast, easy way to do just that.
Laptop: Delete unused email accounts, paid subscriptions, and you no longer use.Much like cleaning your garage, organizing your devices at the beginning of a new year will make you feel ahh-mazing.
5. Target your software. Whether you believe it or not or even think about it or not, here's the truth: While most of us work, sleep, and play, hackers are working nonstop to try to break into computers with spyware, malware, and viruses. You have your job, and they have theirs. If you've never considered anti-virus software, consider it this year. Also, to beef up social media safety, this may be the year you finally invest in filtering software for your entire family.
6. Stop sharing so much. Do you honestly want to get serious about privacy in 2017? Make this the year you refrain from sharing so any details on social media. Opt for being mysterious. Pull back, rethink, zip it. Hackers use fake social media accounts to monitor your data. A determined
identity thief on Facebook can discover information about your life, use it to answer security questions on your accounts, and gain access to your financial information. Consider trimming down your Facebook, Twitter, Instagram, and SnapChat friends to a small group of people you know and trust. High follower numbers are not worth the fallout of getting hacked. Remind your family: Never post your full name, Social Security number, address, phone number, or account numbers on public sites.
7. Don't blow off critical updates. Yes, updates can be a pain if you are in the middle of a workday. But the fact remains: Updating your PC's software is essential to a secure digital life. If you use popular software such as Adobe Flash, Adobe Shockwave, Adobe Acrobat Reader, Java, or browsers like Chrome, or Internet Explorer, make sure you have the latest version available installed. Cyber crooks keep an eye on these apps and try to find security holes so they can infect devices with spy and malware.
So there you go. The New Year means a brand new start. Most of these suggestions take 15 minutes or less but can make a huge difference. Here's to a healthy digital start to a fantastic new year for you and your family — 2017 is going to be great (and safe)!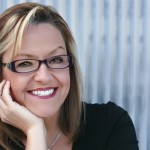 Toni Birdsong is a Family Safety Evangelist to McAfee. You can find her on Twitter @McAfee_Family and @ToniBirdsong. 
Stay Updated
Follow us to stay updated on all things McAfee and on top of the latest consumer and mobile security threats.